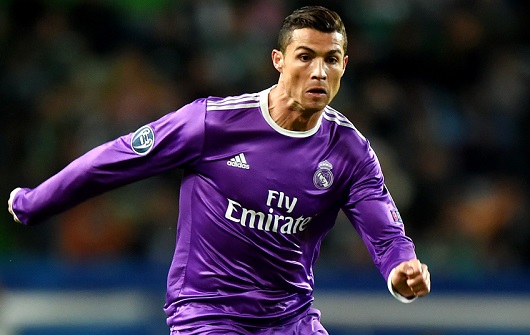 Not only the politicians or other celebrities and the film stars, athletes are also being so much discussed on the social networking sites, including Twitter. With their different skills and unique qualities along with their great achievements, they are quite popular on these sites and are being followed widely.
Here is the list of top 10 most popular athletes of the time on twitter.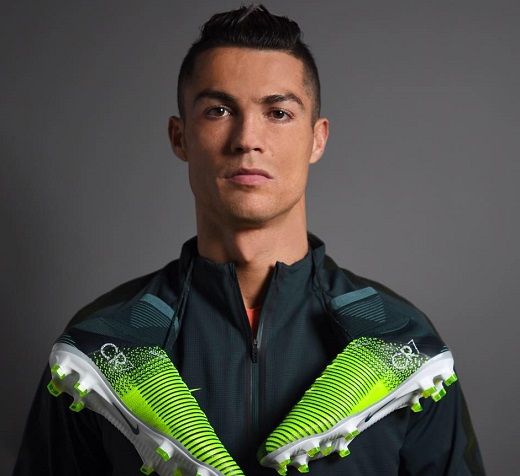 1. Cristiano Ronaldo
A professional Portuguese footballer who plays for Spanish Club Real Madrid and the most popular Icon of Portugal national team has topped the table on Twitter as the most followed athlete with 41 million followers till date. Ronaldo is well known for his various achievements as an individual as well as a team, like the recent FIFA Ballon d'Or title which was his 4th. Also adding to his legacy, he led his team to victory in EURO Cup 2016.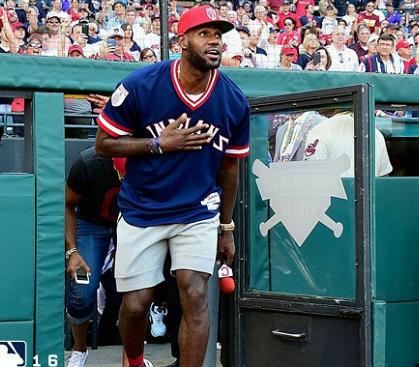 2. Lebron James
An American professional basketball player for Cleveland (NBA) is the second most trending athlete on twitter with 33.9 million followers. James is well known for his great achievements in his career and has been ranked as one of the American's most influential and popular athletes. Apart from NBA, he has also been featured in books, documentaries and television commercials and appeared in the film 'Train Wreck'.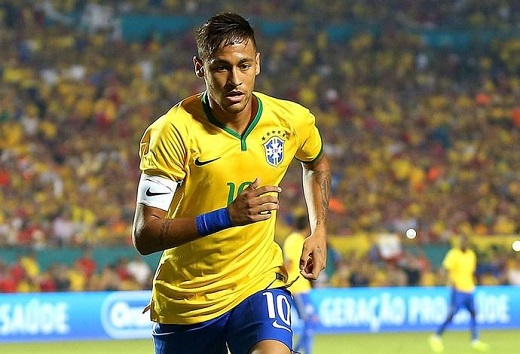 3. Neymar Jr
Neymar da Silva Santos Junior is a Brazilian professional footballer who plays for one of the most popular Spanish Club, FC Barcelona, and the Brazil National team. Neymar stands to be the 3rd most popular athlete on Twitter with 26.6 million followers. Well known for his outstanding skills like dribbling, finishing, and the ability with both feet has let him earned a comparison to the former Brazil Santos forward Pele. He is also ranked among the world's most prominent sports person and the most marketable athlete in 2012 and 2013.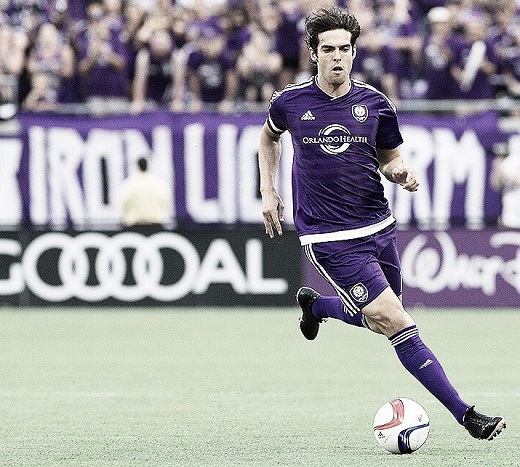 4. Recardo Kaka
Recardo Izecson dos santos Leite commonly known as Kaka is a Brazilian professional footballer playing as an attacking midfielder. He is popularly known for his various achievements as an individual and as a contribution to the team. With various awards like FIFA Ballon d'Or 2007, FIFA World Player of the year 2007, etc. he has earned a spot on Twitter list as the 4th most followed athlete with 26.1 million followers.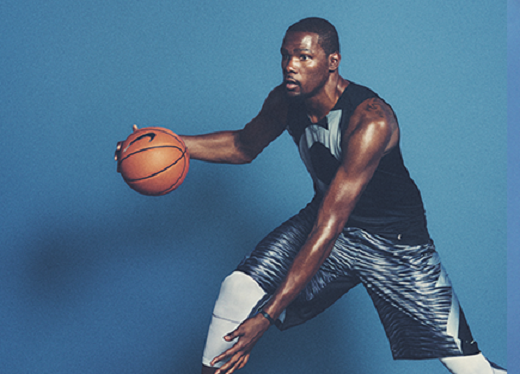 5. Kevin Durant
An American basketball player for the Golden Warriors of the NBA has been spotted to be the 5th most followed athlete on Twitter with 15.3 million followers. With his dedicated determination, Kevin has won an NBA most valuable player award, four NBA scoring titles, the NBA Rookie of the year award and two Olympic Gold medals and many others.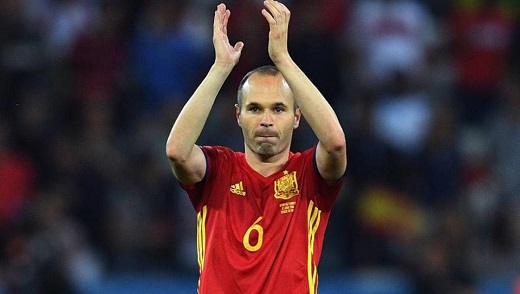 6. Andres Iniesta
Andres Iniesta, a Spanish professional footballer who plays as a central midfielder also captained for the famous Spanish Club FC Barcelona is the 6th most popular athlete followed on Twitter with14.6 million followers. Since 2009, he has been chosen in the UEFA team of the year for five times and has been voted into the FIFA World XI on seven occasions. He also won the UEFA Best Player in Europe award in 2012 and was name as the world best play maker in 2012 and 2013.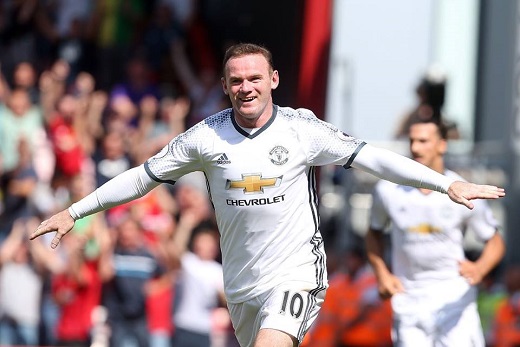 7. Wayne Rooney
Wayne Rooney is an English professional footballer who plays for England national team and Manchester United Club. He has most played as a forward and also plays a midfield role. Rooney with his outstanding career is placed 7th in the most followed athlete on Twitter with 14.2 million followers. Along with his various achievements, he was also rewarded as the PFA players' player of the year and FWA footballer of the year and also five times premier league player of the month.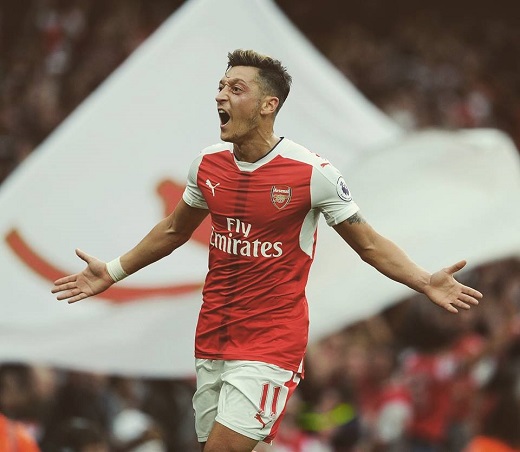 8. Mesut Ozil
Misut Ozil a German footballer, who also plays for the English Club Arsenal, is the 8th most talked about athlete on Twitter with 14.1 million followers. He plays as an attacking midfielder and gained an international attention during the FIFA World Cup 2010 and was nominated for the Golden Ball award. He has been popularly known for his ability for providing assists for his team-mates where he ranked first in many occasions.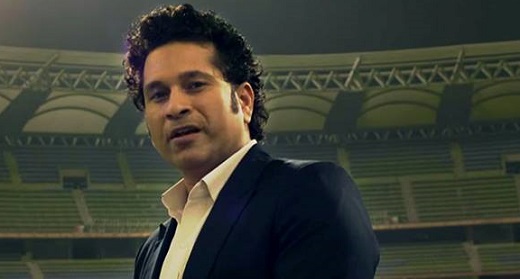 9. Sachin Tendulkar
Sachin tendulkar, the former Indian cricket Icon who is regarded as one of the greatest batsmen of all times, is still well discussed and is on the 9th position of the most popular athletes on Twitter with 13.9 million followers till date. Sachin who took up cricket at the age of 11 is also known as the 'God of cricket' for his excellent batting skills which was remarkable. He is the only player to have scored one hundred international centuries and the first batsman to score a double century in a one day international. He has been rewarded with many national awards and international awards for his marvellous performances during his career.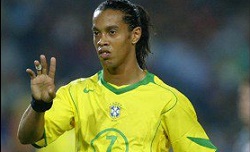 10. Ronaldinho Gaucho
Ronaldo de Assis Moreira, popularly known as Ronaldinho Gaucho is a retired professional Brazilian footballer and currently the club ambassador of the powerful Spanish Football Club FC Barcelona. He also won the FIFA World Player of the Year award in 2004 and 2005.He is well spoken by his Twitter fans and is placed as the 10th most popular athlete with 13.8 miilion followers. His retirement does not make him less famous as he has great career records. He had unique techniques, tricks, dribbling, overhead kicks, no-look passes, free kicks, etc. He is regarded as one of the best players of his generation.
Also read: Sachin, Kohli, Sehwag, Dhoni: Top 10 most popular Indian sportspersons on Twitter
Image source: Facebook