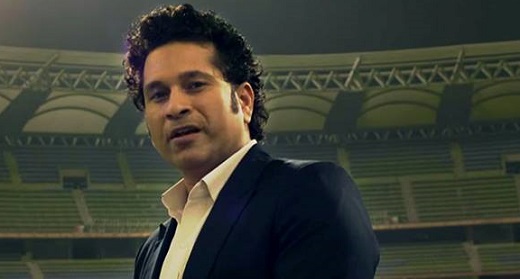 Social networking sites like Facebook and Twitter have become important platforms for celebrities to interact with their fans and critics and help them in keeping in the memories of those you love them. Sportspersons too have realised the potential and strength of social media and have been quite active on these networking sites off late. They not only share their pictures, videos and stories on these platforms, but also make it a point to interact with their followers on daily basis. Players like Virender Sehwag have even become a rage on Twitter for his witty posts and comments.
Here are the top 10 most popular Indian sportspersons on Twitter, which has only one woman athlete in the list (till December 27, 2017):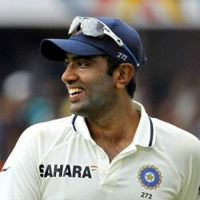 India's best off-spinner as of now is quite handy with the bat in the middle and lower order as well. He became the fastest bowler to take 200 wickets recently and was a scourge for the English batsmen in the recently concluded Test series. A suave and educated cricketer, Ashwin won the ICC Cricketer of the Year award for the 2016. With over 3.13 million followers, he overtook 'The Trbanator' Harbhajan Singh for the No. 10 spot in our list.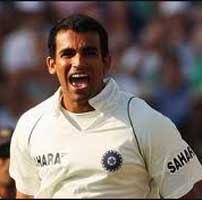 9. Zaheer Khan
The former Indian pacer, who is the second-most successful Indian fast bowler in Test cricket behind Kapil Dev and, was one of the key members of the 2011 ODI World Cup winning team, leading the pace attack with 21 wickets in just 9 games. In 2011 he was conferred with the Arjuna Award was also he was selected as one of the Wisden Cricketers of the Year in 2008. He retired from international cricket in October 2015, but still stands to be on the 9th spot in our Twitter list with over 3.32million followers till date.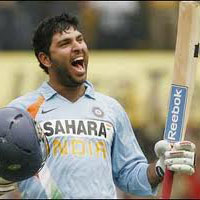 8. Yuvraj Singh
A flamboyant cricketer who recently married model-turned-actor Hazel Keech has been one of the most loved cricketers for over a decade for both his on and off field activities. He was the hero of the 2011 World Cup where he won the Man-of-the-Series award. Thereafter life took a steep turn for the Punjab cricketer as he battled cancer to be back on the field with his sheer determination and hard work. He is famously know for hitting six sixes in an over bowled by Stuart broad of England in the 2007 T20 World Cup. He is currently 8th in our twitter list with over 4.15 millions followers.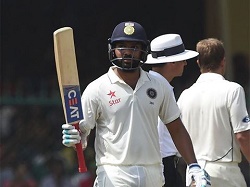 7. Rohit Sharma
Rohit Sharma started his international career at the age of 20 and soon became a permanent fixture in the cricket team. He is one of the most successful players in IPL and has the unique record of finishing the match by scoring a last-ball six. He is classy player but has failed to do jusctice with his talent in the longer version of the game. He is also the only player to score two double tons in ODI. With his various achievements, he is at the 7th spot in our list with over 4.81millions followers.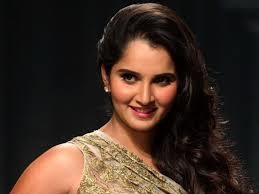 6. Sania Mirza
She is the only woman player in our top 10 list. She has single handily carried the baton of woman tennis in our country for over a decade now. The multiple Grand Slam title winner had been in astonishing form in 2016. Her pairing with former World No. 1 in doubles was tasted much success before the parted ways just after the Rio Olympics. She is currently ranked No. 1 in the women's doubles rankings. She is the 6th most followed Indian sportsperson on twitter with over 4.89 million followers.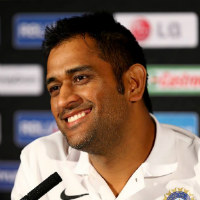 5. Mahindra Singh Dhoni
The most successful India cricket captain, Mahendra Singh Dhoni is regarded as one of the best finishers in limited overs cricket. He is known for his numerous captaincy records, including the most wins by an Indian captain in Test and ODIs. He made the Helicopter Shot famous. Rising from a very humble ground, he rose the ladder through his sheer hard work and determination. He also has a movie made on his life. He is 5th most followed Indian sportsperson with 5.83 million followers till date.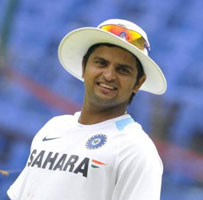 4. Suresh Raina
A left-handed middle order batsman and a occasional off-spin bowler who is one of the best fielders in cricket world is the 4th most popular Indian sportsperson on twitter with 7 .6 million followers. He made his ODI debut in July 2005 against Sri Lanka at the age of 19 and is considered as one of the finest batsman in T20. He has also captained the Indian Cricket team and is the second youngest player to captain India. At present he is the skipper of Gujarat Lions.
3. Virender Sehwag
The wittiest of them all is Nawab of Najafgarh Virender Sehwag who has become a rage on Twitter. He is also known as the King of Twitter in sports circle. One of the most dashing Indian openers who has scantiest regards for the bowlers and treated them with disdain is the 3rd most popular sportsperson on twitter with 8.1 million followers at present. He was even named as the wisdom leading cricketer in the world in April 2009.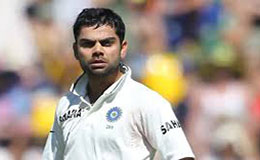 2. Virat kohli
One of the most talked about Indian sportspersons as of now, Virat Kohli is in the form of his life. With three doubles tons this year, he has led India to stupendous success in Tests. The Indian Test cricket captain was even named skipper of the ICC ODI Team of the Year 2016. With 13.4 million followers on twitter, he has second highest followers on Twitter. He is also ranked 8th in ESPN's list of world's most famous athletes in 2016. He is also quite famous off field for his romance with famous Indian actor Anushka Sharma.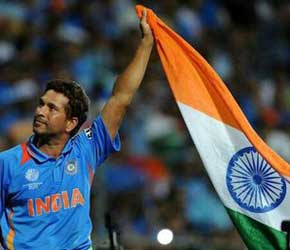 1. Sachin Tendulkar
The 'God of Cricket' despite having retired cricket is still the most popular sportsperson on Twitter, which speaks volumes about his stature in Indian sports. For over two decades he enthralled the crowd with his cricketing skills. Regarded as one of the greatest batsmen of all the time, he was also bestowed with India's highest award, the Bharat Ratna, for his contribution in the field of sports. He is presently the member of Rajya Sabha. With over 13.9 million followers, he is at the top on our twitter list.
Also read: Sehwag, Sachin, Dhoni, Kohli: Top 10 most followed Indian cricketers on Facebook