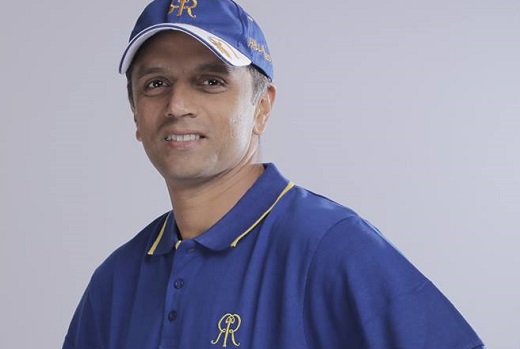 "If God created an example for the word perfection; it ought to be Rahul Dravid."
Perseverance, responsibility and humility - The three-word deduction of the cricketing icon named Rahul Dravid. Whenever there is a debate on who is India's greatest cricketer, Sachin Ramesh Tendulkar's name will be the primal opinion for most people, if not all. Rahul Dravid's statistics can never match that of Sachin Tendulkar, nor could anyone else, but stats can never measure the genuine talent and skill which one possesses. So for once let us move aside from the clichéd viewpoint of using statistics as a measuring stick and get the definite conjecture to this discussion.
Also Read: As 'The Wall' turns 44, let's take a look at Rahul Dravid top five Test innings
Ever since childhood, Rahul Dravid was determined to succeed and with his hard work and zeal, he showed us that sky is the limit if you aim high. The Indore-born Legend debuted against England in June 1996 and has never looked back since then. A true gentleman of the game, he hardly ever lost his cool in the field and did anything inappropriate during his cricketing career. His willingness to not give up his wicket and fighting the toughest situations with poise made him an all-time great and subsequently earned him the title of "The Wall." Whether it be on a sporting wicket in Australia or a green top in England, the topsy-turvy spin friendly tracks in the Subcontinent or the rough pitches in West Indies; whatever the condition of the pitch was, he excelled in each of those playing tracks with utter brilliance.
In an interview, Dravid recalled his wicked tendency of wearing gloves during his childhood all the time. He used to eat, sleep and do all his tasks wearing those gloves. One day he entered his classroom and started writing notes with his gloves on which prompted his classmates to laugh at him. Once asked by one of his friends on why he wore those gloves all the time, he clarified that his old gloves had become loose which led him to lose his wicket twice in a domestic match. When the ball passed the bat, the gloves made a sound which made the umpire rule him out twice. To be prepared for his next game he brought a new pair of gloves. He did all his tasks with those gloves on as he wanted to get accustomed to those. As many would expect, he scored a ton in his next match. This is a proof regarding the dedication of the man. He was ruled out twice wrongly by the umpire but never complained about the decision instead he prepared himself for the next match.
The cool and calm cricketer also called Jammy has a long list of trophies in his cabinet. But his individualistic accomplishments are no comparison to the immense contribution he made for the team during his career. Never too pleased to keep wickets and open the innings, Rahul Dravid made himself look bad for the team to look good. As the great West Indies batsmen, Brain Lara once said "If I have to put anyone to bat for my life, it'll be Kallis or Dravid."
To conclude, the reasons for him to be adjudged the greatest cricketer of India are plenty, but one point stands above everything else. Rahul Dravid cared for the name in front of the jersey, not for the name written on the back.