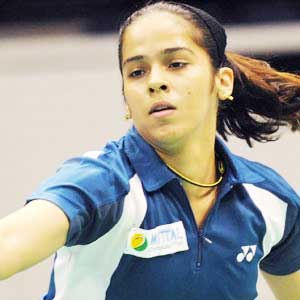 New Delhi: The Badminton World Federation (BWF) Tuesday gave the green signal to the Badminton Association of India (BAI) to host the Yonex Sunrise India Open here at the Siri Fort Sports Complex here from April 24-29.

The tournament will also serve as the last qualifying event for the 2012 London Olympics.

BWF representatives held a two and half hour long meeting with the organising committee comprising Ashok Kumar (executive president, T.P.S. Puri (vice-president) and Girish Natu (technical director). The gates will be thrown open for free for the spectators.

After the inspection, BWF representative and Super Series marketing manager, Selvamresh Supramaniam said, "BAI has put up efficient initiatives and post inspection things are looking good."

Selvamresh expressed confidence that free tickets would surely ensure more foot-fall.

"This Super Series will be the last tournament for players to qualify for the London Olympics and the presence of more spectators will only help in supporting and promoting the game," he said.

Kumar assured that no stone will be left unturned to put up a grand show. "Spectators coming to the venue will not have to face stringent security measures and hence they can freely come and enjoy the game of badminton," he said.

BAI vice-president Puri thanked BWF for their valuable inputs.

"We are going to around 200 schools and colleges this time to promote the Yonex Sunrise Indian Open 2012," he said

Yonex India Open is part of the 12 round Super Series circuit that begins in January and ends with the Super Series final in December.