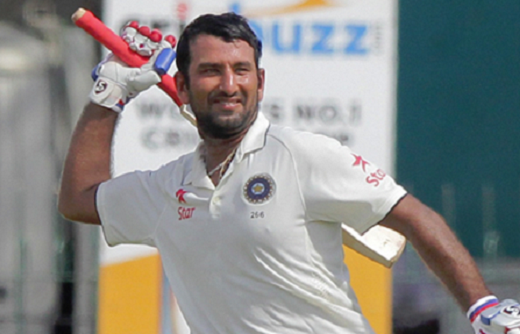 Ranji Trophy, the domestic first class cricket championship in India has witnessed 41 triple centuries in the history of 83 years. There are many memorable ininings those are special and made this tournament even more special. Let's have a look at top 10 highest individual scores in Ranji Trophy.
1. Bhausaheb Nimbalkar (Maharashtra) 443 vs. Kathiawar (Pune) 1948-49
This remains as the highest score and the only 400 scored in the history of the Ranji Trophy. Perhaps the most memorable and special ininings of the tournament history. In the first round of the tournament against Kathiawar, Maharashtra scored 826/4 in the second inning of the match out which Bhausaheb Nimbalkar scored 443*. It was just 9 runs shy of Don Bradman's highest score in first class cricket. This special inining of 443* still remains as the highest individual score in Ranji Trophy and looks like won't be easy to surpass this.
Also Read: Parthiv Patel plays Captain's knock as Gujarat beat Mumbai to clinch maiden Ranji Trophy title
2. Sanjay Manjrekar (Mumbai) 377 vs. Hyderabad 1990-91
Mumbai batted first and scored 855/6, which included 377* off just 473 balls, including 50 fours and 5 sixes. While scoring his triple ton he got good support from Vinod Kambli and Dilip Vengaskar. This is the highest score by a Mumbai batsman in Ranji Trophy. Sanjay Manjrekar played 37 tests for India from 1987-96.
Also Read: Ranji Trophy Matches at neutral venue – a necessity or a futile effort?
3. M.V.Sridhar (Hyderabad) 366 vs. Andhra Pradesh 1993-94
This is inning was part of the record total of 944/6 set up by Hyderabad in their second ininings against Andhra Pradesh. M.V.Sridhar scored 366 including 37 fours and 5 sixes. He also got two 300+ partnership with V.Jaisimha and Noel David. The right handed batsman represented Hyderabad from 1988-89 to 1999-00.
4. Vijay Merchant (Mumbai) 359 vs. Maharashtra 1943-44
The 4th highest individual score in Ranji Trophy came against Maharashtra in Brabourne stadium. Vijay's 359 included 31 fours which helped Bombay to score a massive total of 735 all out. The match ended up in a draw.
5. Samit Gohel (Gujarat) 359 vs. Odisha 2016-17
Samit's marathon ininings of 359* is the highest unbeaten score by an opening batsman in first class history. Gohel faced 723 balls and smashed 45 fours in scoring his record breaking inning. He played for 964 minutes which is third longest in the first class history.
6. V.V.S.Laxmam (Hyderabad) 353 vs. Karnataka 1990-00
This was one of the special ininings from the so called 'Very Very Special' Laxman. Laxman's score of 353 included 52 fours and 2 sixes, he faced 560 balls during the score of his triple ton. Hyderabad scored 711/8 with the help of Laxman's inining.
7. Cheteshwar Pujara (Saurashtra) 352 vs. Karnataka 2012-13
The current member of Indian test team, Pujara slammed 352 in 427 balls including 49 fours and one six. It was the quarter final of the tournament where Saurashtra scored 718/9 in their second ininings with the help of Pujara's triple ton. And Saurashtra qualified for the semi finals.
8. Swapnil Gugale (Mahrashtra) 351 vs. Delhi
Mahrashtra captain Swapnil Gugale smashed an unbeaten triple ton to put a total of 635/2 for his team. He faced 521 deliveries hitting 37 fours and 5 maximums. Along with Ankit Bawne he shared a record 594 partnership which is second highest in first class cricket.
9. Sunil Gavaskar (Mumbai) 340 vs. Bengal 1981-82
The little master scored 340 which included 48 fours and 2 sixes. This is his only triple ton in first class cricket. With the help of opening partnership of 421 Gavaskar and Ghulam Parkar lead Mumbai to a strong total of 652/6 dec . Mumbai won the match with the help of this massive total.
10. Lokesh Rahul (Karnataka) 337 vs. Uttar Pradesh 2014-15
The current opening batsman in all the three formats of India scored a triple ton in Ranji Trophy 2014-15. Rahul took Karnataka to 719/9 with the help of his 337. He smashed 47 fours and 4 sixes during the inning. He is the only Karnataka batsman to score triple ton.