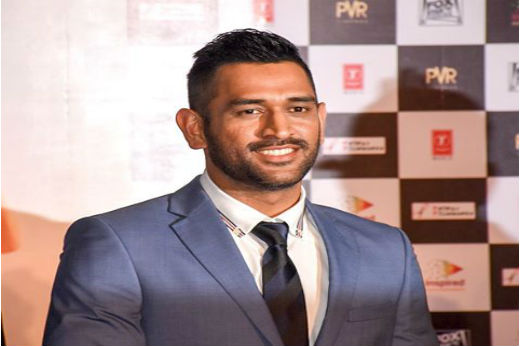 Wicket-keeping is an art. Earlier in the day, cricketers were selected solely on the merit of their keeping skills. With years, the criteria for selecting wicketkeepers have evolved and a lot of emphasis has been laid on their batting abilities as well. Here, we look at the some of the greats in the game who took the world by storm with their exceptional reflexes and crowd pulling skills.
10. Brendon McCullum
One of the modern day greats, a swashbuckling batsman and a field par excellence, McCullum had a very fine run with the gloves too in the earlier part of his career tasting tremendous success before giving up the gloves to focus on his batting and captaincy which proved to be a great choice as he was very effective in the outfield too. He had effected 198 catches and 11 stumpings in his career and his explosive nature meant he added 6453 runs with the bat from 101 Tests.
9. Syed Kirmani
The former Indian keeper was very effective behind the stumps in keeping to the famous spin quartet of Indian cricket in the 70s and effected in numerous amount of stumpings and caught-behinds. He has 198 dismissals out of which 160 were catches and 38 stumpings to go with his 2800 runs from 88 Tests.
8.Jeffrey Dujon
The former West Indian keeper of the 80s makes this list by virtue of his exceptional keeping exploits to the big Carribean fast bowlers who were a nightmare for every top batsman in the world. He effected 267 catches and 5 stumpings in his career spanning 81 matches and scored 3322 runs at an average of 32.
7. Ian Healy
The spine of the resurgent Australians in the early 90s when they were taking the world by storm, Ian Healy was very effective in his wicketkeeping across all formats and effected in 395 dismissals in Tests and 233 in ODIs paving the way for the Australians to run rampage on every opposition. He was no mug with the bat having scored 4356 runs at an average of about 27.
6. Alec Stewart
The former England captain is widely regarded as the best keeper in their history. Being their most capped player with 133 Tests and having a decent run with the bat in addition to the 277 dismissals he had effected made him go down in history as one of the greats of English cricket. He scored 8463 runs at an average of 39.54 with 263 catches and 14 stumpings.
5. Rodney Marsh
In a glittering 14-year career, through the 70s and early 80s, Marsh established himself as the first choice keeper and with a healthy 1.95 dismissals per game. He is right up there in the all time list with a total of 355 dismissals to his name which includes 343 catches and 12 stumpings. He also added 3633 runs from 96 Tests at an average of 26.51
4. Mark Boucher
With 999 dismissals across all formats, here is one keeper who could stake his claim into any team purely on grounds of his keeping skills. Although he was no mug with the bat, coming up quite a few handy performances to see his side home on several occasions including the match when South Africa chased down Australia's 434. He has 532 catches and 23 stumpings in Tests along with 5515 runs in as many as 147 matches.
3. Kumar Sangakkara
And here is one who could stake his claim on any side by virtue of his batting skills alone. Sangakkara was a true champion who was very effective as a captain, keeper and a top order batsman steadying the ship on many occasions and producing match winning efforts time and again. Sangakkara finished with as many as 182 catches and 20 stumpings in 134 matches to go with 12,400 runs at a healthy average of 57.40
2. Mahendra Singh Dhoni
This man needs no introduction. He's been there, done it all. From winning every major ICC Trophy as a captain to producing match winning efforts with the bat to effecting lightning fast stumpings and dismissals and turning the game on it's head, the man has done it all. In the fag end of his career, MSD as he is fondly known, will certainly go down in the record books as one of the greatest cricketer to have graced the gentlemen's game. A true champion! MS finished with 256 catches and 38 stumpings in 90 Tests to go with 4876 runs at an average of 38.09 in the longest format of the game.
1. Adam Gilchrist
The best wicketkeeper to have ever graced the game is none other than Adam Gilchrist. Not only did he do a commendable job behind the stumps, keeping to the great Shane Warne and Glenn McGrath, but also changed the perception of a keeper as a batsman and was more than useful with the bat with quickfire contributions at the top of the order in ODIs and down the order in Tests. Gillie was someone who was revered by every other keeper following his time including the former Indian skipper MS Dhoni. Gillie played a total of 96 Tests and recorded 379 catches and 37 stumpings and scored a little over 5000 runs at an average of 47.60 in the longest format.
Also Read : Virender Sehwag is making a 'fortune' on Twitter these days