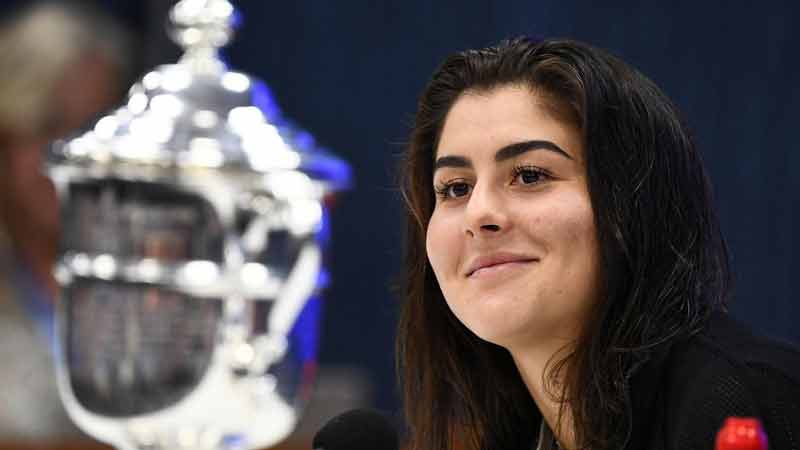 New York: Canadian teenager Bianca Andreescu got the better of 23-time Grand Slam champion Serena Williams, 6-3, 7-5 to win her first Grand Slam title at US Open on Saturday. In the process Andreescu also became the first Canadian woman to win a Slam singles title in the Open era.
Bright lights, big city.@Bandreescu_ | #USOpen pic.twitter.com/BD94Bno6ox

— US Open Tennis (@usopen) September 8, 2019
"I was feeling many, many things before the match, more than any other match. In the finals, playing Serena. I just tried to breathe as much as I could from the moment I woke up until the match. I tried to just do that throughout the whole match, to just keep my nerves in place," Andreescu said, adding, "It wasn't easy at all, but I think that's what I've been doing really well throughout this whole year."
A message from your 2019 women's singles champion, @Bandreescu_!#USOpen pic.twitter.com/3OSLzPLIuw

— US Open Tennis (@usopen) September 8, 2019
Meanwhile, Serena Williams, who broke Stefanie Graf's Open Era record of Grand Slam singles titles at the 2017 Australian Open, was making her fourth attempt to tie Margaret Court's all-time record of 24 after finishing runner-up at the last two Wimbledon Championships and 2018 US Open final.
A message from your 2019 women's singles champion, @Bandreescu_!#USOpen pic.twitter.com/3OSLzPLIuw

— US Open Tennis (@usopen) September 8, 2019