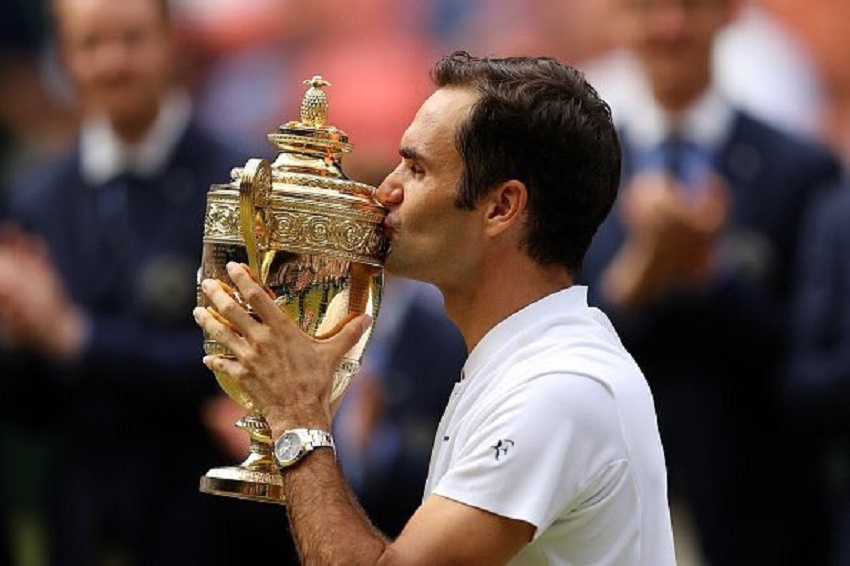 London: It wasn't the kind of final one would have expected it to be, as Roger Federer showed complete dominance over Marin Cilic and beat him in straight sets (6-3, 6-1, 6-4) to win his record eighth Wimbledon title at the All England Club, here on Sunday.
In the process, the Swiss legend surpassed Pete Sampras for solo first place on the all-time list. This was Federer's 19th Grand Slam titles, and the second this year, having won at the Australian Open in January.
This win will not only take the World No. 5 two spots up the ladder to No. 3 in the Emirates ATP Rankings on Monday, he would also take home £2,200,000 in prize money.
Federer also became just the second player in the Open Era to win Wimbledon without dropping a set after Bjorn Borg in 1976.
Speaking about his win after the match, Federer said, "I didn't think I was going to be this successful after beating Pete Sampras here in 2001. I hoped to have a chance maybe one day to be in a Wimbledon finals and have a chance to win the tournament. Winning eight is not something you can ever aim for, in my opinion. If you do, I don't know, you must have so much talent and parents and the coaches that push you from the age of three on, who think you're like a project. I was not that kid. I was just really a normal guy growing up in Basel, hoping to make a career on the tennis Tour. I guess I dreamed, I believed, and really hoped that I could actually maybe really do it, you know, to make it real. So I put in a lot of work, and it paid off."
Meanwhile, Cilic said, "I never gave up throughout my career. I gave my best today and that's all I could do. I have had an amazing journey here and have played the best tennis of my life. I'd like to thank my team, they gave me so much strength. To all my fans in Croatia and here, it was really tough today. I gave it my all and I hope to come back here and go one better next time."