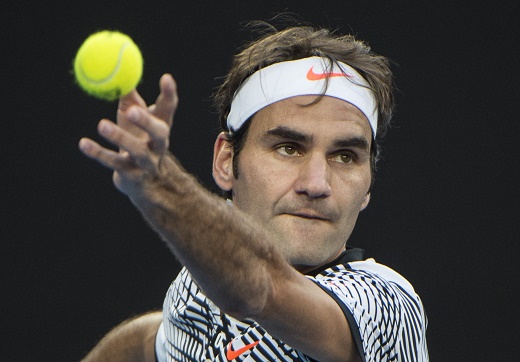 London: Roger Federer remains the only among Big Four to make it to the Wimbledon semifinal as Andy Murray, Novak Djokovic lost their quarterfinal matches while Rafael Nadal was ousted from the tournament in the pre-quarters.
Roger Federer got the better of 2016 runner-up Milos Raonic 6-4, 6-2, 7-6 (4) to reach his 12th semi-final at the All England Club where he will face Tomas Berdych, the 2010 runner-up, on Friday.
If he gets past the Czech for the 19th time in 25 meetings, Federer will face either Sam Querrey or Marin Cilic in Sunday's final.
Federer, bidding to reach an 11th final at Wimbledon, said, "I've got to figure out a different way, carve my way through somehow with my slice and my spins, my consistency. Being the favourite or not the favourite doesn't matter. These other guys are all big hitters. I feel like they will have their say in the outcome of the matches. They've got big serves, big forehands, they are big hitters."
Meanwhile, three-time Wimbledon champion Novak Djokovic, who was trailing 7-6 (7/2), 2-0 against Tomas Berdych, called it quits on Court One due to right elbow injury.
Andy Murray too admitted to battling pain throughout Wimbledon after he lost to Sam Querrey 3-6 6-4 6-7(4) 6-1 6-1 in the quarterfinals on Wednesday.