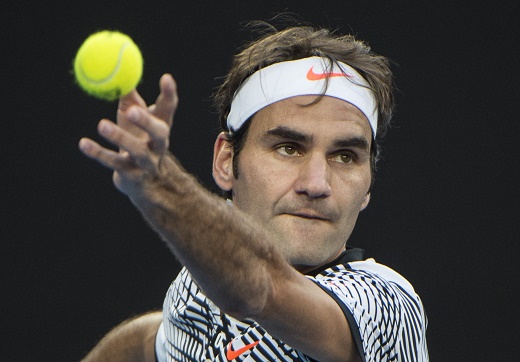 Miami (Florida): Swiss tennis great Roger Federer had to play hard to defeat Spain's Roberto Bautista Agut 7-6(5), 7-6(4) in the fourth round of the Miami Open here.
Bautista was in excellent form and played at a very high level in the duel, but it wasn't enough to best the 4th-seeded Swiss powerhouse on Tuesday, reports Efe.
Federer had beaten Bautista five times previously without the Spaniard being able to take a set, and on Tuesday he continued with that dominant style, although he was not up to the form he had demonstrated so far this year.
The two-time Miami champion secured 30 winners and 32 unforced errors, moving to the quarter-finals, where he will go up against the Czech Republic's Tomas Berdych.
Federer started out strong in the first game and later Bautista -- who had beaten US player Sam Querrey in the previous round -- was forced to battle back from a 0-40 deficit to avoid having his service broken.
Bautista had managed to break Federer's serve on one previous occasion, at the US Open in 2014, his first appearance on the pro circuit, but after that he has found the Swiss dynamo virtually impossible to break, yet he managed to do so once again at Crandon Park on Tuesday.
Berdych beat France's Adrian Mannarino 6-3 and 7-5 on Tuesday.
Meanwhile, Spain's Rafael Nadal clinched a spot in the Miami Open quarter-finals with a 6-4, 7-6(4) victory over France's Nicolas Mahut.
Nadal committed only 11 unforced errors in the contest on the stadium court at Crandon Park Tennis Center in Key Biscayne.
And Germany's Alexander Zverev eliminated Switzerland's Stan Wawrinka, the No. 1 seed at Miami, in a clear 4-6, 6-2, 6-1 victory.