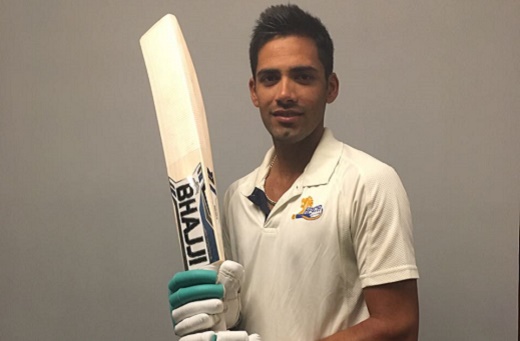 Chandigarh: Scoring a double century in any format of the game is a big achievement for any player, and when it comes in a tournament like Ranji Trophy, it deserves to be appreciated. Himachal's Prashant Chopra, who scored his double ton at an astonishing strike rate of 98.34 against Haryana at Sardar Vallabhbhai Patel Stadium, Valsad, too, deserves the same accolades for his 237, as it not only helped his team in saving the game, but the pace with which the runs were scored gave Himachal a ray of hope about winning the game after following on.
"I am quite happy with the innings I played today. I will rate it higher than my 117 that I scored against Andhra this season. And it's not just because of double ton but the time and the manner it came. We were made to follow on by Haryana. We needed to save the match. I scored at a brisk pace and that not only helped us in saving the match but also helped us in giving them a target and us an outside chance to win the match. We succeeded in putting them under pressure for sometime," said Chopra, adding that had Rishi Dhawan been fit to bowl enough, results for Himachal could have been different.
Also Read: Prashant Chopra has all the attributes to become a good Test as well as limited over opening batsman
Talking about the fantastic innings he played today, Chopra said that he had nothing on his mind. "I came in to bat today, needing 11 runs for my century. I started setting small targets of 10-20 runs for myself and kept scoring those runs. I hardly cared about the field set for me and had made up my mind to hit the loose balls. I played my natural game and that helped," said Chopra.
"I was getting start in every match. I was determined to play my natural game. I usually like to play like that. We had a feeling that I can score big and we can be back in the game," added Chopra.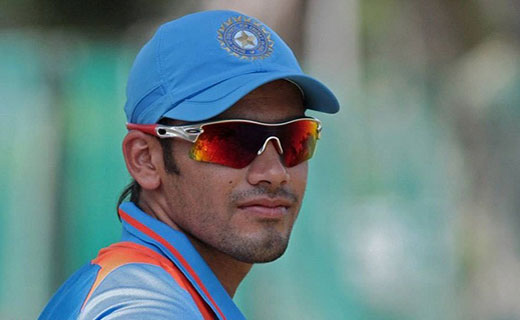 Speaking about his performance in this season so far, Chopra said, "It has been good so far. I could have converted few more into big ones. The knock (117) against Andhra was also quite satisfying. It was a patient knock as our top order had collapsed in that game early and I had to be there till we got to a decent target. I have scored more than 750 runs this season. So overall it's good for me," said Chopra, adding that next they would be playing against Goa in their last league game.
"My target is to score as many runs as I can this season. I am in a decent nick. However, I need to be more consistent with my big innings and make it really big when I am there in the middle," he said, adding that though he would like to get a chance to represent any of the IPL franchisee, he wasn't thinking much about that as of now.
"The only thing that I need to do now is to score more and more. So definitely the IPL chance will come my way one day," he said, adding that he was also working on his bowling.
"Yes I am working quite a lot on my bowling in the nets. I am bowling regularly for one hour during every net session so that I get consistent with my line and length," he said.