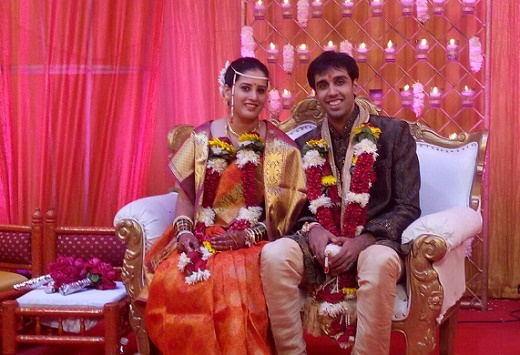 Pranaav Jerry Chopra, World No 16 in mixed doubles, tied nuptial knot with Pradnya Gadre, Asian Games medallist, on December 13
Chandigarh: They met on a badminton court, became friends and later went on to play mixed doubles together at various national and international tournaments. And one fine day the boy proposed the girl on the court with a shuttlecock in his hand and the girl readily accepted it. This is the love story of two of India's top doubles and mixed doubles players -- Pranaav Jerry Chopra and Pradnya -- Gadre that culminated into marriage on December 13 and within a week they would be back on to the courts at Gopichand Badminton Academy, ready for the daily grind to hone up their skills for tournaments ahead.
Talking about their life after marriage, both Jerry and Pradnya, however, said that not much have changed for them as of now. "We are still in the festive mood. I think all will begin once we get back into serious practice at the academy," said Jerry.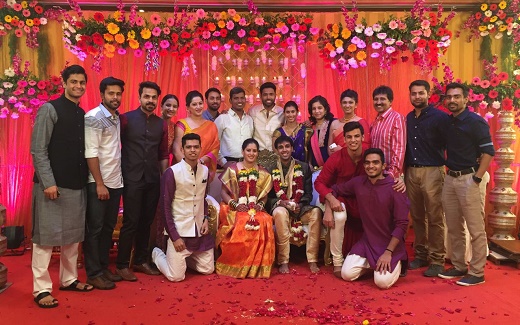 Speaking about their courtship, Pradnya, the Asian Games medallist, informed that it was Jerry who proposed her in style. "We met because of badminton, in Panchkula and other national camps. Jerry proposed first. We were mixed doubles partners then and he proposed to me on court with a shuttlecock in his hand, which I accepted," she said, adding that many friends, including Sikki Reddy, P Kashyap, Guru Sai Dutt, HS Prannoy, Sameer Verma, Saurabh Verma, Sumeeth Reddy and others could attend their marriage and it was a pleasure to host them.
On being asked if being sportsperson and that too in the same sport would help them in their career, the newly married couple nodded in affirmative. "Sports profession has lots of ups and downs, pressure and a need for a different lifestyle. Both being sportsmen, we will definitely complement each other," they said.
Dismissing the probability of the two playing together in the mixed doubles in the immediate future, Pradnya said that Jerry was doing really well at world rank 16 in mixed doubles with Sikki and so they didn't plan to break that pair.
On achieving his career-best (16th) in mixed doubles rankings, jerry said, "We are getting higher in the ranking with every tournament we play and that is just an amazing feeling as it has been very long since anyone has performed well after Jwala Gutta and V Diju in mixed doubles for India. We are aiming to just go higher and higher."
On the future course of action, Jerry said that once in Hyderabad, they would get back to the routine. "I have to get back to training for the upcoming Premier Badminton League (PBL)," he said.