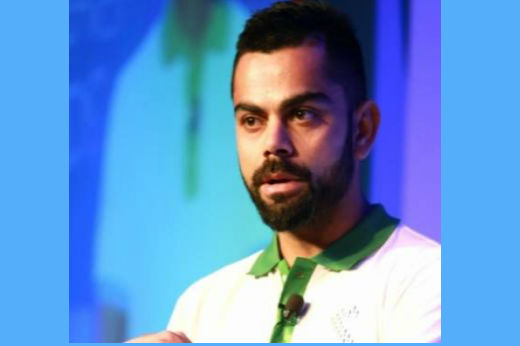 New Delhi: Indian cricket team captain Virat Kohli on Friday took to Twitter to condemn the mass molestation in Bengaluru on New Years Eve saying "those men who do not respect women have no right to call themselves men".
"What happened in Bengaluru is really really disturbing. To see something like that happen to those girls, and for people to watch it and not do anything about it, I think it's a cowardly act. Those people have no right to call themselves men," Kohli said in a video on the social media platform.
The Delhi batsman also lashed out at the bystanders who refused to help women in distress.
"People stand there and watch these things happens because they think it's absolutely fine as women dress in a certain way. It's her life, it's her decision, it's her choice," Kohli said.
"For men to accept its an opportunity for us to do something and get away with and and people in power trying to defend it, its horrible."
Tweeting the second video saying, "Change your thinking and the world will change around you," Kohli said women should be treated with compassion.
"The fact that these things are in certain people's head acceptable to a certain degree, its disturbing and shocking and I am ashamed to be a part of the society. I think we need to change our thinking to keep men and women in the same way. Be respectful and treat women with some compassion," Kohli said.
The 28-year-old on Friday took over as India's full time skipper after Mahendra Singh Dhoni stepped down as the limited overs captain on Wednesday.
Also Read :Dhoni will always be his captain says Kohli