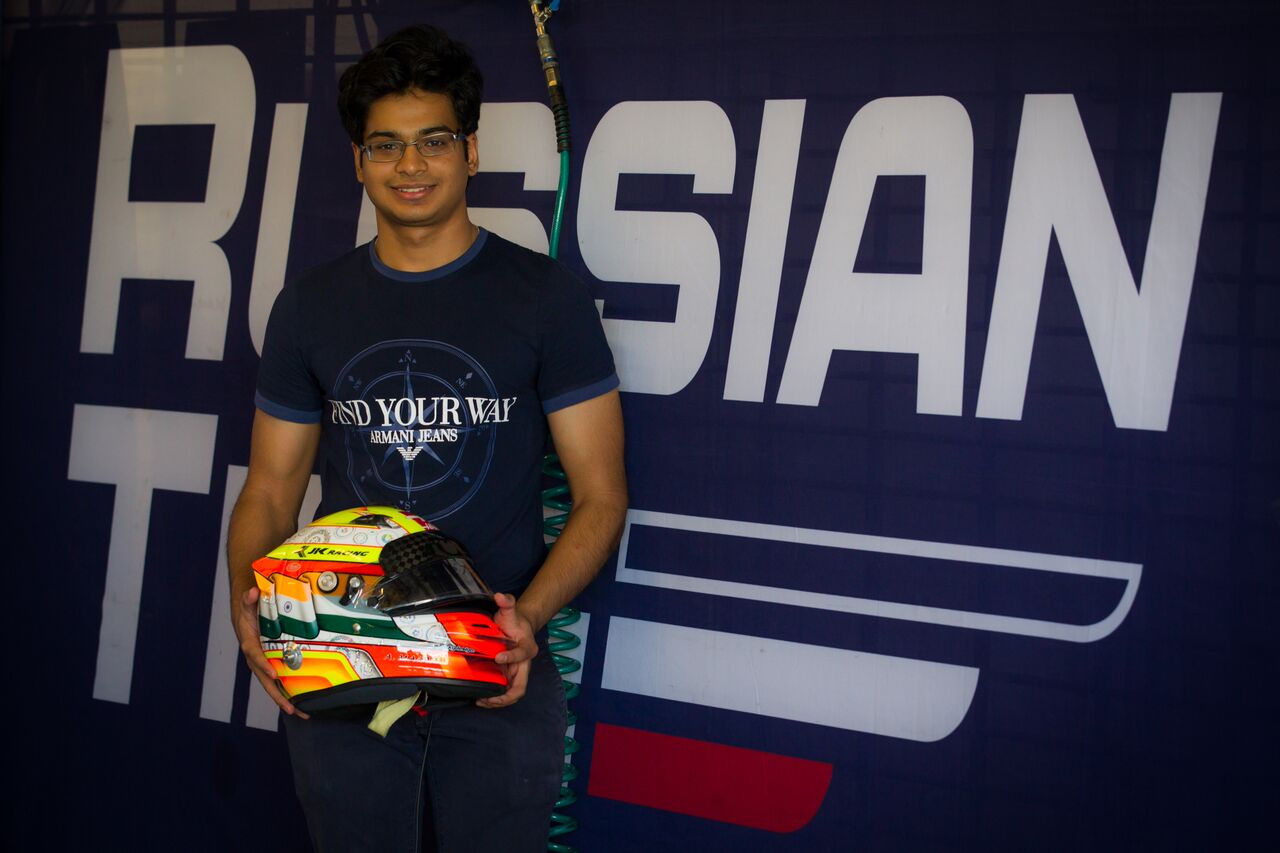 With two podium finishes during the 2017 GP3 Season, Arjun Maini today confirmed that he is currently testing with F2 team, Trident, on Day 1 and with F2 Champions, Russian Time, on Day 2 and 3 at the 2017 Post Season Tests in Abu Dhabi.
The Haas F1 Development Driver, who is supported by JK Racing and TVS Racing, Arjun will be testing in the Russian Time's Artem Markelov's car, who finished second in the F2 Drivers Championship in the 2017 season. Russian Time, have been part of the GP2 and Formula 2 Series since 2013.
Commenting Day 2 and 3 (

1st and 2nd of December

) of post season tests in Abu Dhabi, Arjun shared his excitement, "It will be exciting to challenge myself in what is currently amongst the best Cars in the F2 series. The ability to drive a car that has delivered some great results this season is an exciting thought and I look forward to the two remaining days of testing."
Team Principal of Russian Time Svetlana said "We are delighted to have Arjun in the team in the Vice Champions Car and are looking forward to a good Performance from him and hope he will have a good experience in Driving one of the cars that one the Team Championship this year." Arjun Maini who has been targeting a seat in the Formula 1 believes that testing with the F2 Champions Team will bring him one step closer to his goal.
Arjun who has had a remarkable GP3 Season with two podium finishes, was also announced as a HAAS F1 Development Driver in May 2017.