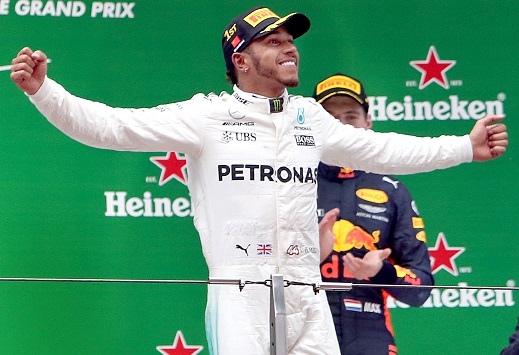 Barcelona: British Mercedes driver Lewis Hamilton described the competition from German Ferrari driver Sebastian Vettel in the Spanish Grand Prix as the toughest he could recall.
Hamilton, a three-time world champion, won the race in 1:35:56.497, claiming the 55th win of his career, while Vettel came in second, just 3.490 seconds off the pace on Sunday, reports Efe.
"This was the rawest fight I have felt in a long time. This is what the sport is meant to be, this is why I race -- to have battles with him for the championship," Hamilton said.
Hamilton's tire strategy paid off and guaranteed him a second victory over Vettel this season, but the German remains on top of the 2017 driver standings.
"These guys (Ferrari) have done a phenomenal job, the pace they have, it is close between us," Hamilton said.
The 32-year-old Hamilton is second in the 2017 standings, trailing Vettel by six points, and it looks like the duel between Ferrari and Mercedes will continue until the final stretch of the 20-race season.