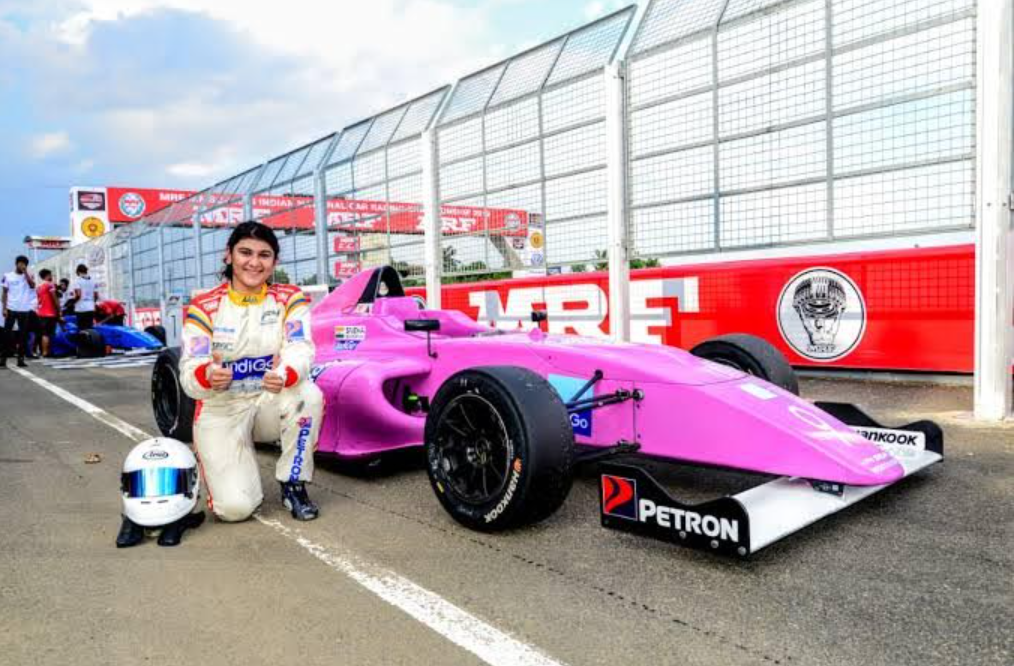 New Delhi: Team Urja, an all-girls team, comprising three students -- Sanjana Chauhan, Samara Chauhan and Samaya Chauhan -- of Class X, Amity International School Pushp Vihar, New Delhi, has qualified for the F1 in Schools World Championship, to be held in Singapore from September 8-15, 2023. As many as 70 teams from different countries, including UK, Australia, Greece, Germany and many other countries will be participating.
Congratulating the team, Dr. Amita Chauhan, Chairperson, Amity International Schools, said, "It is a proud moment for all Amitians that our school students have reached the F1 in Schools World Championship. Motivated and supported by the teachers, Amity School students have stood out and performed brilliantly in various competitions at National and International Level, keeping the Indian Flag and Flag of Amity flying high and bringing international recognition and laurels to the school. We wish the students all the best for their performance in the finals and hope that they will deliver their best performance, making their school and country proud."
"Team Urja", qualified by securing the first runner-up position in F1 in Schools India National Finals 2022, which was held from November 24-26, 2022, at Amity University, Noida. The event organized by F1 in Schools India, STEMplify, is a STEM-based competition for students aged 9-19. It is a multidisciplinary challenge wherein students deploy CAD & CAM software to design, manufacture and race F1 miniature cars. It involves myriad facets like designing your own aerodynamic F1 prototype car, and learning the skill of communication, marketing, project management, design building and engineering portfolio, etc. Team Urja successfully proved their prowess in all these domains and qualified for the World Finals.
Team Urja has been organizing a series of Webcasts -- "Say it with Urja" -- to promote F1 in Schools and STEM Education. As part of the Series, the pioneer episode was with Dr Amita Chauhan, Chairperson, Amity International Schools, along with 17 principals from all Amity School Branches. In addition, Garima Avtar, Rally Driver, 2 times TedX Speaker and a host of the NBA India Weekly Show, was also interviewed as part of the Webcast series.
In the recent episode Sanjana Chauhan interviewed Sneha Sharma, Indian & Overseas Racing Driver and Flight Commander Airbus 320, wherein while responding to a question on the challenges faced by her, Sneha Sharma said, "As a young kid, I was adventurous and used to like cycling and other forms of outdoor sports, but it was not easy for me to fulfill my dreams since it is a male-dominated area and women are not provided adequate support in this field. Also, racing is an expensive sport so to find funding and sponsorship for the sport was a challenging task, therefore, I had to use second-hand cars initially. However, with sincerity, hard work, and dedication, I just focussed on my goals and overcame every obstacle successfully." Sharing the mantras of success, she called upon the students to work hard and insisted on good coordination amongst the team members along with mutual trust and support, which would help them in achieving their goals."