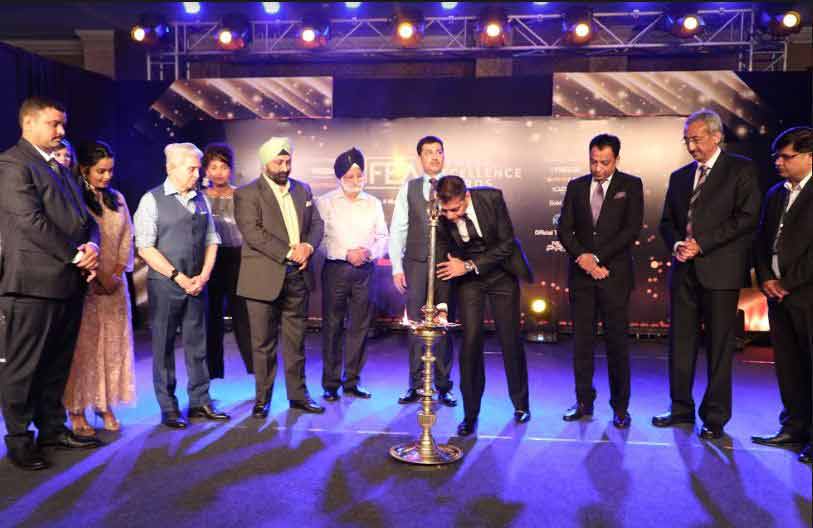 With tremendous success received in the previous edition, Messe Frankfurt Trade Fairs India Pvt Ltd is taking a leap forward and will host the 3rd edition of "Fitness Excellence Awards" (FEA) on 13th July at Taj Palace, New Delhi. Over the years, FEA is lauded for recognising the country's leading personal trainers, gyms, fitness brands, gym equipment brands, dieticians, nutritionists from the Indian fitness industry. The third edition invites all outstanding contributors to the star-studded affair of the health and fitness industry - Fitness Excellence Awards (FEA) 2019 as well will host the who's who of the fitness industry under one platform making it a gala night to remember.
One of the most prominent highlights of the night will be the presence of Amputee Marathon Champion and Para-Cyclists Champion Himanshu Kumar, a Specially-abled coach working for physical rehabilitation & counselling of the physically-disabled Manoj Dawar and Asia Book of Record's winner Yoga Artist's Group. Himanshu is well-known for his multiple achievements and has won marathons like Satara Hill Marathon 2013(21Km) & IDBI – Delhi Marathon 2019 (5Km) also the Saksham Padai Delhi 2019 (40Km) in cycling. Manoj Dhawar has dedicated his life running a gymnasium and working for physical rehabilitation and consoling people. Whereas, Yoga Artist's Group is India's/Asia's first-ever team of Visually impaired student's performing Acrobatics. Their story has inspired a plethora of people to overcome hindrances they face in their daily lives and become self-reliant.
Encouraging new talents and industry experts to constantly refine their techniques and trends, the Fitness Excellence Awards has helped build a healthy competition amongst all participants. The latest edition of the awards ceremony will recognise outstanding contribution across 15 categories covering the spheres of celebrity personal trainer, gym chains, sports rehabilitation centres, nutrition brand of the year, industry innovators and fitness influencers from the industry that also include honorary awards to celebrate the perpetual zeal and enthusiasm showcased by industry professionals. The coveted awards will felicitate companies and individuals contributing to spheres like health and nutrition, innovation in the fitness industry, trend-setting nutritionist to name a few.
The winners will be awarded and honoured by the Guest of Honour Major Surendra Poonia esteemed for his contribution towards the country and fitness. To help streamline the process and elect suitable winners for all game changing categories mentioned, the glamorous event will have professional data service giants, Ernst & Young (EY) Pvt on board as "Official Tabulators" and a distinguished panel of jury comprising of the country's elite set of fitness educators, nutrition manufacturers, fitness instructors, and equipment manufacturers including , Rajiv Makhni from NDTV, Vinay Sangwan a from GetfitwithVinay, Aminder Singh from Team Aminder, Chirag Sethi & Lagan Rai Mcpereira from Classic Fitness Academy, Zuhaib Rana from Fitnest, Jagisha Upadhyay from Simplifit, Bhavna Sethi from Sweat Fitness and Preetpal Sandhu from Max Fitness.
Fitness Excellence Awards is a platform that celebrates exceptional achievements and contributions done by the Indian fitness industry. Amidst the glitz and glamour that will keep the attendees entertained, the mega event will also serve as an apt networking platform for the entire fitness fraternity.