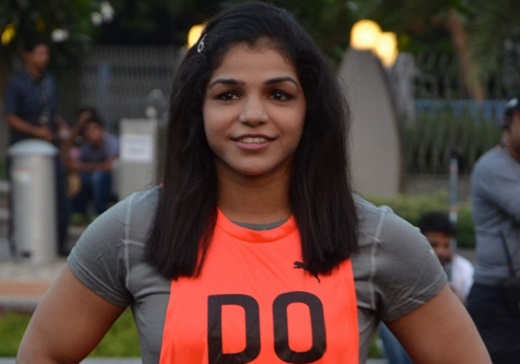 Chandigarh: Defending itself on the issue of not having fulfilled the promises made to Rio Olympics wrestling bronze medallist Sakshi Malik, the Haryana government said on Tuesday that all facilities were being provided to her as per the rules.
Haryana Sports and Youth Affairs minister Anil Vij told the state assembly on Tuesday that the state government has not broken any promise and all facilities and award have been provided, as per the rules, to wrestler Sakshi Malik.
"Chief Minister Manohar Lal Khattar gave her a cheque for Rs 2.5 crore, the day she landed in India after the Olympics event," Vij said.
"As per her demand, the post of Director, Sports, had been created at Maharishi Dayanand University (MDU), Rohtak. All formalities for her recruitment would be completed in a meeting to be held this month," the minister added.
The Khattar government had, in recent days, come under criticism from certain quarters that it had failed to fulfill promises made to Sakshi after her medal-winning performance at the Olympics. Opposition Congress leaders had also raised the issue.
He said that the government has released Rs.75 lakh to the Deputy Commissioner, Rohtak, for installing an air conditioning system in the hall where she was practicing.
"While the government did not have any provision for reward for the coach, on her request the state government had asked her to give the name of one coach for giving him the reward. She mentioned the names of two coaches in the first affidavit and three in the second. Apart from this, some other person also claimed to be her coach," he pointed out.
Vij said that there was no provision for giving a plot of land under the state's sports policy.
"However, Sakshi should have applied to Haryana Urban Development Authority to get a plot which she did not do. The Congress only endeavours to mislead the people. The present state government has even given the award money of Asian Games and other competitions held during the tenure of the Congress government," he added.