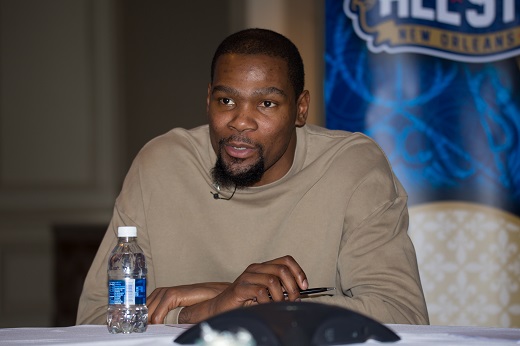 NBA star Kevin Durant, who earlier in an interview, had said that India is 20 years behind the world in terms of knowledge and experience and the country is just a bunch of underprivileged people who want to learn basketball, on Saturday apologized but claimed his comments were taken out of context.
He claimed that he only spoke about his imagination of India and what he actually saw after landing in New Delhi.
"I spoke about the difference between my imagination and reality there in Delhi and about where the game is compared to the rest of the world," he tweeted.
August 11, 2017