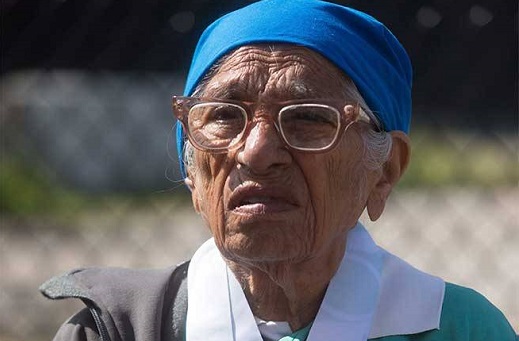 Auckland: Indian Man Kaur, 101, won the 100 metre sprint at the World Masters Games here on Monday. Hailing from Chandigarh, Man Kaur was the lone contender in the 100-years-and-over event which she completed in a minute and 14 seconds.
She will also compete in the 200m race on Wednesday, and has registered to take part in the shot put and javelin throw events.
Man Kaur has raced her way to glory in many championships with training from son Gurdev Singh, who lives in Canada and is also a runner. She took to running at the age of 93 on encouragement of her son.
She has won more than 20 medals in the Masters Games across the globe.
"I follow whatever my son does. I train every day with my son. I like to keep myself fit and healthy. I will continue running till the death," she was quoted as saying by tvnz.co.nz.