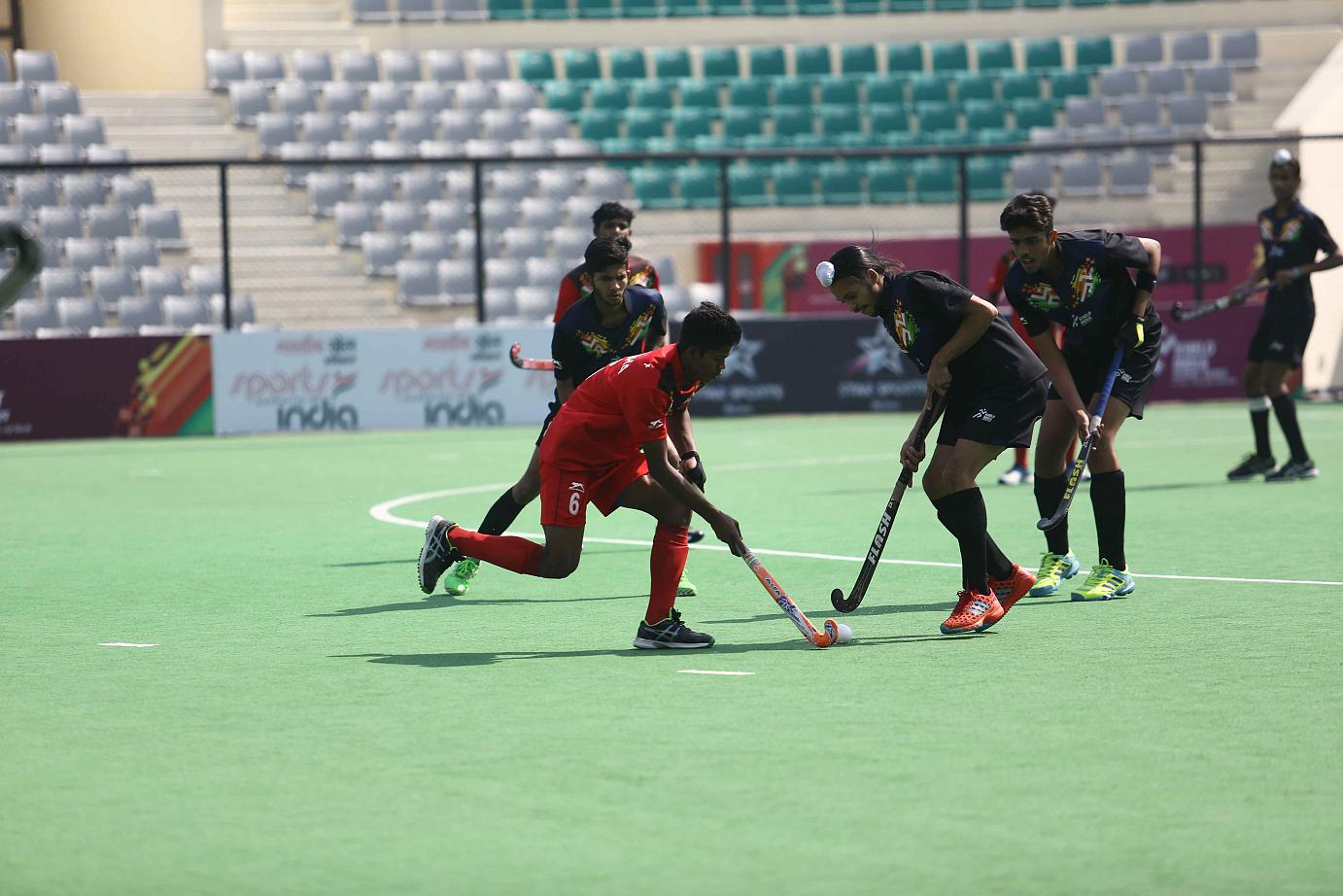 Favourites Odisha boys and Haryana girls have been placed in relatively easy groups as they begin their campaign in the Khelo India Youth Games (KIYG) 2019 hockey event scheduled in Mumbai and Pune simultaneously from January 7.
Odisha head Pool-A and will take on the challenge of Uttar Pradesh, Delhi and hosts Maharashtra at the MHA Stadium, Mumbai. Pool-B has Punjab, Chandigarh, Jharkhand and Haryana.
In the girl's section, Haryana are in Pool-B alongside Odisha, Mizoram and host's Maharashtra. Jharkhand find themselves in Pool-A in what is the 'Group of Death' involving Punjab and Chandigarh.
The U-17 and Under-21 boys/ men segment of the tournament will be played in Mumbai, while the corresponding girls/ women event will be held at National Defence Academy, Khadakwasla from January 12.
Meanwhile, the Maharashtra teams announced for the competition include a host of the state run Krida Prabodhini players who are based at the Shiv Chhatrapathi Sports Complex, Mhalunge-Balewadi.
The U-21 segment will have defender Ganesh Patil and centre-half Bhavana Khade, both from Krida Prabodhini, lead their respective squads.
Both Under-21 teams are dominated by Pune players with a total of 22 players finding themselves in the 18-member squads announced in both sections with 15 players (7 in men and 8 in women) from Krida Prabodhini.
In the Under-17 section, 10 players in boys' category are from Krida Prabodhini and 9 in girls section respectively.
Maharashtra men have been clubbed in Group-B alongside Haryana, Odisha and Jharkhand and will play their matches at MHA Stadium, Mumbai. Maharashtra play Odisha in their opener on January 8.
The women are in Group-B with Jharkhand, Mizoram and Odisha and will play their matches out of the National Defence Academy (NDA), Khadakwasla. Maharashtra begin their campaign against Odisha on January 12.
Most players in the Under-21 section are selected are those who represented the Pune University.
Groups and Maharashtra schedule
U21-Boys:
Pool A: Punjab, Uttar Pradesh, Chandigarh, Delhi
Pool B: Haryana, Odisha, Jharkhand, Maharashtra.
Maharashtra Schedule: v Odisha (January 8); v Jharkhand (January 9); v Haryana (January 11)
U21 Girls:
Pool A: Jharkhand, Punjab, Chandigarh, Delhi
Group-B: Jharkhand, Mizoram and Odisha, Maharashtra
Maharashtra Schedule: v Odisha (January 12); v Jharkhand (January 15); v Mizoram (January 13)
U17 Boys:
Pool-A: Uttar Pradesh, Delhi, Odisha, Maharashtra
Pool B: Jharkhand, Haryana, Chandigarh, Punjab
Maharashtra Schedule: v Delhi (January 7); v Odisha (Jan 8); v Uttar Pradesh (Jan 10)
U17 Girls
Pool-A: Jharkhand, Chandigarh, Punjab, Delhi
Pool-B: Haryana, Odisha, Mizoram, Maharashtra
Maharashtra Schedule: v Odisha (Jan 12); v Haryana (Jan 14); v Mizoram (Jan 15)