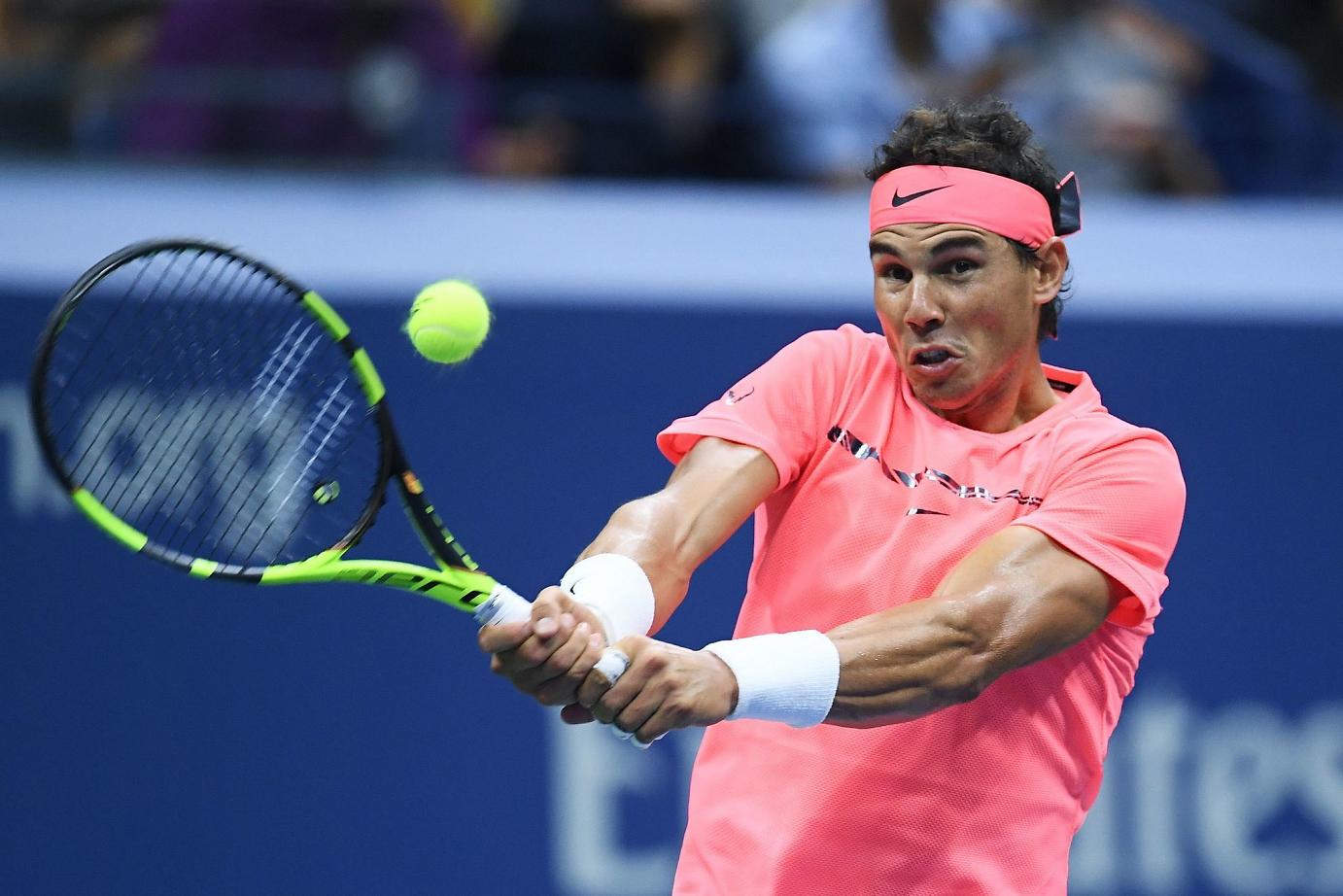 Persistence is a key virtue to possess as a sportsman. For a sportsman is one who experiences winning and losing on a much personal level than an average man. Failure, which is quite inevitable, in the world of professional sports can just be a step to an otherwise glorious career or a dead end of the dreams that you saw while romancing the game initially, it depends on how one perceives the situation.
It is all in the head- the choices one makes, the chances one takes. Quoting John Milton, "The mind is in its own place and in itself can make a Heaven of hell, a hell of Heaven." Certainly then the Spanish Tennis sensation and one of the all-time Tennis Greats Rafael Nadal made heaven in his mind before recreating a similar magic on the tennis court.
Nadal doesn't know how to give up and perhaps that is why Nadal-Federer is arguably one of the best rivalries in the history of the game because both the stalwarts share something in common- both men keep alive the burning sensation within them to perform at the highest level. For there is no other reason that can make a 26 year-old Nadal, suffering from a career threatening injury, get back on the tennis court and win major tournaments and have all desirable records to their name.
After losing out on opportunities like a chance to defend Gold at the London Olympics or not being able to participate in a US open or an Australian open, perhaps ordinary men would be contemplating retirement plans or not thinking about reclaiming a major title but Nadal not only came back but also came back in grand style, producing some of the best tennis he ever played and that too post the injury which would have surely tested his nerve and mental strength.
Two issues seem to have troubled, one of the strongest minds of the game, one being injury, the other being his lower success ratio in the Hard Courts. But both were only a matter of time as Nadal gradually conquered both and emerged as a victor. Post his comeback, Nadal went on to display some of the finest tennis on the hard court to complement his impeccable record on clay surfaces. It is not for no reason that Nadal is said to own the clay courts- a testimony of the stature of the player and his heroics on the court. At one point, Nadal went on to win 21 straight matches on the Hard Courts, because he is a stubborn athlete who refuses to simply give in to the easy way out.
With Federer at 20 Grand Slams and Nadal not far behind at 17, it would be interesting to see who finishes ahead when the two legends are done. But one thing is bound to happen-an intense battle until their last game, whenever these two take the court. Fans can expect some great tennis action before determining who is the greatest of all time.
With Nadal having a few more years of Tennis left in him (not taking any injuries into consideration) than Federer, 3 grand slams may not be too far away from the Spaniard, if that is all it takes to be called as the Greatest. But for many across the world, numbers do not matter as Nadal remains the best for them, irrespective of the numbers that go against him.