As Nisar Ahmed, the young sprinter from Delhi crosses the finish line as a victor in what's probably the most important race of his short yet illustrious career with a national record under his belt, he is overcome with an overwhelming sense of emotion with the stage he stands at today. Nisar is one of the 3750+ young sportspeople who've made their way to the national capital to be a part of the inaugural Khelo India School Games (KISG). A known name in the domestic circuit, Nisar is considered as a prodigy amongst his peers, someone destined to carry the baton of Indian athletics forward. However, despite his recurrent success at the domestic level, Nisar's achievements remained enveloped in obscurity until KISG propelled him to the glory his feats command.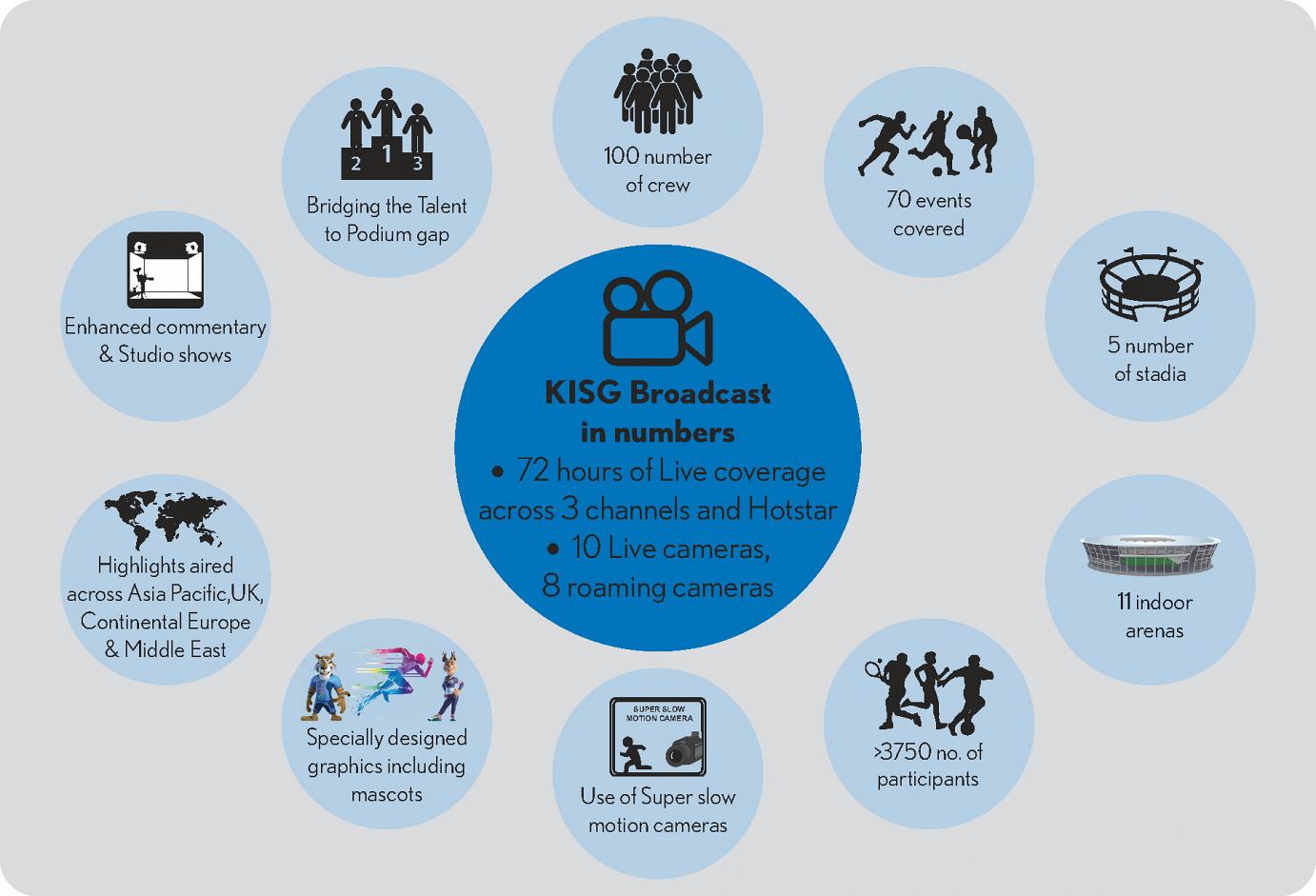 Khelo India, a one of its kind, category defining, holistic sports development programmed being initiated under the aegis of the Ministry of Youth Affairs and Sports already breaking ground to emerge as a platform for the Indian sports set-up, providing a shot in the arm it has needed for long. What has stood out with the inaugural edition of the initiative is the quality broadcast which has allowed for talent like Nisar to come through and make India take notice.
Star Sports, with their vision of fostering a comprehensive, multi- sports ecosystem in India has taken on the mantle to produce and broadcast the games across diverse regions of the country. They are also the first private broadcaster to do so. With state-of-the-art broadcasting capabilities, they are produced quality coverage for the school games that has garnered the parents' attention and will aspire young minds and to go out and play!
Whether it is the vision of creating heroes through story telling or simplifying various sports on television to educate and engage viewers, Star Sports is pushing boundaries to make a diverse range of sports aspirational for today's youth. With a crew of over 100 specialists spread over multiple arenas covering over 70 events, the broadcaster is delivered 8 hours of live coverage each day across 3 of its channels- Star Sports 1, Star Sports 1HD, Star Sports First as well as Hotstar. The highlights of the games were then aired across Star India's bouquet of channels in Asia Pacific, UK & continental Europe as well as the Middle-East to drive international exposure and recognition for India's future sporting stars.
"I cannot tell you how much joy it brings me to hear about my son's achievements. We have always backed him and will continue to do so irrespective of our condition. Looking at Nisar now getting the recognition for all his hard work and hardships we have endured, I don't have the words to express my gratitude," says Nisar's mother, who's employed as a house help in Delhi. KISG has unearthed numerous stories like that of Nisar, each with their own intense struggle and the resilience with which these young sports star have stuck to their resolve of giving it all to their game. The success of the initiative and the reach of these stories which have been discovered through it will only act as catalyst to inspire scores of Nisar Ahmed's to realize their dream of representing and winning for India one day.
Sanjay Gupta, Managing Director, Star India while commenting on Star India's association with the initiative, said, "It is an honour for us to produce Khelo India School Games and reach out to millions via world class broadcast that inspires parents and teachers to encourage their kids to emulate the feats of future stars such as Nisar Ahmed. Star India and the Ministry of Youth Affairs together intend to realize a vision of making 30 crore children actively participate in sporting activities for an hour, every day."
He further added, "What Nisar has accomplished at such a young age is a testament to the kind of sporting talent we have spanning the length and breadth of our country. All we have needed is a platform that allows such extraordinary youngsters to come forth and express themselves. With Khelo India, these youngsters don't only get an opportunity to showcase their skills but also a chance to get identified early so that they can be fostered and moulded into sporting stars of tomorrow."