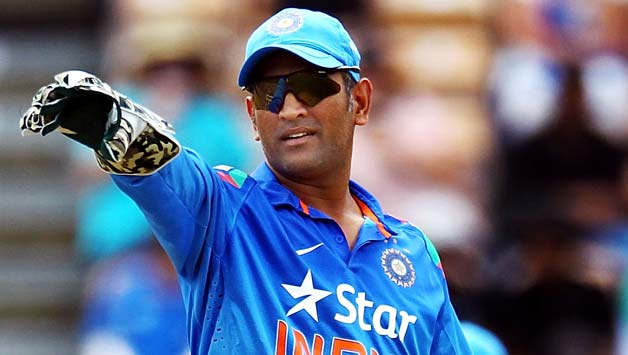 T20 World Cup is few days away and the temperature is already on the rise. Enough buzz has already been created about the event and expect everything to take backseat during the T20 extravaganza in Sri Lanka from September 18th. World Champions India will enter the tournament as one of the title contenders, considering the conditions and also the fact that they are the current world champions. India won the inaugural T20 World Cup in South Africa in 2007 and this is the fourth edition of the tournament.

Being a potent force that India is, everyone will be expecting to pack a punch but then there are few challenges that Indian skipper Mahendra Singh Dhoni will face and the way he handles will be the key to India's success in the tournament.

Here are few challenges that Dhoni will face in the T20 World Cup:

Shifting into T20 mode: India did not get to play enough T20 international matches ahead of the tournament to assess their strength and weaknesses. They did play in the IPL, but then as a unit they did not have much chance to test themselves. India won the only T20 during their Sri Lanka tour, but then after that they haven't got a chance to showcase their skills in the shortest format of the game. Their match against New Zealand was abandoned due to rain and they now have only one international match that will be played on Tuesday. Now shifting modes will be important for India and Dhoni will have to ensure that the team adapt to the format well and start delivering right from the word go.

Lack of genuine all-rounders: It is very important for the teams to have genuine match winning all-rounders. India lacks in that department and it will be interesting to see who Dhoni will trust for this role. He has few options such as Suresh Raina, Irfan Pathan,Yuvraj Singh but how much they will be able to deliver in both the departments is to be seen. Yuvraj has been phenomenal but then he is just back into the game after a long time. Pathan at times does disappoint with his bowling and Raina has his own limitations. So Dhoni will be pondering over this issue and will have to make a very bold decision in this regard.

Age factor: India team that won the inaugural edition in the 2007 was much younger than the one now. It is a fact most of the players in the tournament do play in IPL and have been very successful, but then playing a domestic level and an international of such high significance are two different things. All the other teams are expected to field a relatively younger side and India will have to counter the young legs with their skills and experience.
{source}
<g:plus href="https://plus.google.com/106573640449893329738" rel="author" width="300" height="69"></g:plus>
{/source}

By Samikshan Dutta Choudhury
Indian Sports News Network