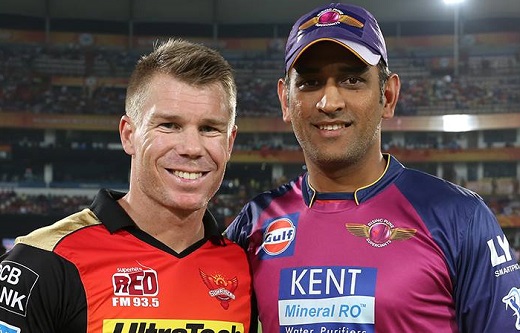 By Ajinkya Kale
With the word Indian Premier League, many vivacious and audacious words such as excitement, anxiety, heart-break, joy-burst, etc, are associated.
India- being a nation flooded with cricket lovers; where the sport cricket itself is considered as a 'RELIGION', has been hosting the most viewed and popular T20 cricket League in the world- the IPL for the past nine years in the most proud fashion.
The IPL will be entering in its 10th anniversary this year and it is expected that it will begin shortly around April and May. To be precise IPL 2017 will commence tentatively from 5th April 2017 to 21st May 2017. Title-defenders Sunrisers Hyderabad will be hosting the first and final matches of this year's IPL edition.
Also Read: Kohli, Raina, Gayle, Gambhir, Sharma: Top 5 batsmen of Indian Premier League
Speaking about the IPL 2017 auction, it is likely to get start in the 3rd week of February. The BCCI has not announced an official date as such but IPL franchises will be expecting the auction time-slot anywhere between 20 to 25 Feb.
Surprisingly, most of the franchises have shown patience amidst the auction delay. They said they have confidence over the court-decisions as the judicial system won't hamper cricket in any form-both domestic and international.
One franchise also stated his optimism that due to the auction delay, the teams will be having time and options to scout for domestic talent in the ongoing inter-state T20 league, which ends on Feb 18.
Interestingly, this year will be the last year of IPL before teams overhaul the rosters for the 2018 season. Moreover, all the team players contracts will expire after IPL 2017 and it is expected that most of the IPL players will undergo the 'Mega Blockbuster Auction' ahead of the 11th season of IPL in 2018. The retention rules are unclear regarding the 11th edition though.
The present owner of 'Broadcasting Rights' (Currently held by Sony pictures Network India (SPNI)) will also expire after the IPL 2017. Next cycle/slot for IPL broadcasting rights would be sold via Open-tender process and it is expected that giant firms such as Facebook, Twitter will be contesting for this spectacular bid.
In-a-nutshell, IPL 2017 will be as grand and magnificent this year too!