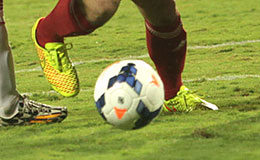 The franchise tournament of the Indian Super League is set to be elevated as the top tier of Indian Football. The tournament which ran for three months in its past three editions has come in for some flak from some franchise managers regarding the 'actual' purpose of the tournament. When asked to be specific, the managers mentioned about football development for the host country, India and them failing the see the development in action, when matches are scheduled after every two or three days. It seemed small trivial matters like player development and fatigue coupled with injury, were affecting the players. Surprise, Surprise.
It has been proposed that the official, FIFA approved league, the I-League, will be downgraded to the second tier of Indian Football. The challenge for the Indian Super League franchises will be to abide by the AFC club licensing criteria.
The Indian football community is well aware of the importance of development. The country was kept isolated and bereft of latest football coaching techniques and methods, partly due to its location and lack of bother by the system to invest sufficiently in sports, with the result that the country could never offer a platform of competitiveness and technique to its budding and gifted talents. The positive fact to some is that our burgeoning football community has been drawing growing interest from leading football clubs, at the moment along commercial lines, but hopefully in the foreseeable future a partnership to exchange football knowledge as well.
FIFA has realised the potential of the Indian market. Obviously, they would, our population is too big to ignore. They've decided that India will get the chance to host the U17 FIFA World Cup. Another major news is that they've sanctioned a fixed amount of sum to six Indian State football federations to develop their football base. The sum is believed to be around $35,000. Yes, the sum seems small, but its a start.
One of the biggest states in India for football is Maharashtra. For example, in Kolhapur, the beautiful game has thrived for two to three generation of families, as the game had the backing of the Royal family, who grew so fond of it that, they established a football club called Jamdar FC, well before the first FIFA world cup in 1930. Some fact that. Grassroots festivals are held routinely in several Maharashtra towns and cities, backed by enthusiastic district football associations and the State body, The Western India Football Association.
A dedicated D License course for budding coaches is run all over the country to upgrade the level of coaching to international standards. The reason is that India needs well educated coaches, who mould and nurture talent, so that talent is tapped at the grassroot level and recognised by the state and national scouts.