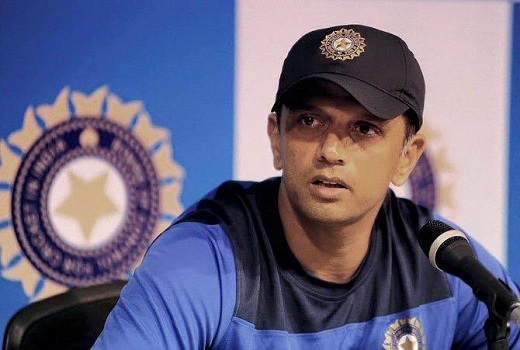 On March 12th 2012, curtains fell on what was a remarkable career transcending boundaries and touching the lives of billions.
In India, cricket is revered upon as a religion, an emotion, not just a mere sport, and people would agree if I say that Rahul Dravid brought as much glory to India as Sachin Tendulkar did. As Dravid turned 44th on Wednesday, we look at some of the highlights of his career which took him to the global stage and along with him the ardent fans that followed the sport in this country.
Dravid was a part of the golden era of Indian cricket and not just a part, he was the backbone of the resurgent Indians. Be it the 96 at Lords on debut or donning the wicketkeeping gloves during the 2003 World Cup to provide more batting options for the side or the way he shuffled himself around the batting order just to benefit the team. Termed as the loyal servant of Indian cricket, Dravid was a team man and always put the team before his personal records. Finishing with 13,266 runs from 165 Test matches at an average just over 53 to go with just 8 occasions on which he failed to get off the mark speaks volumes of his abilities with the bat and his rock solid temperament in the longest format of the game.
His brief stint in the shortest format yielded three consecutive sixes of the lone T20 match in which he featured.
He was often being criticized for his low strike rates but not many people know that he has the 2nd fastest fifty by an Indian in ODIs coming of 22 balls. The very fact that he is one among the three Indians to score 10,000+ runs in ODIs goes to show that he is no mug with the bat when it comes to scoring runs heavily. His brief exploits with the ball also yielded in three international wickets to his name including that of Saeed Anwar and Lance Klusner.
In spite of bidding adieu to the game as a player, he continues to serve the nation in the capacity of a coach for the India A and Under 19 sides and has been widely credited for his work with the youngsters churning out exceptional talent for the national side, the latest sensation of which being, Karun Nair, India's second triple centurion. To the legend he is, for someone who always lived in the shadow of Sachin, it is finally time for him to reap the fruits of all these years hardwork and gain recognition for his relentless service to the sport through coaching laurels with the national team.