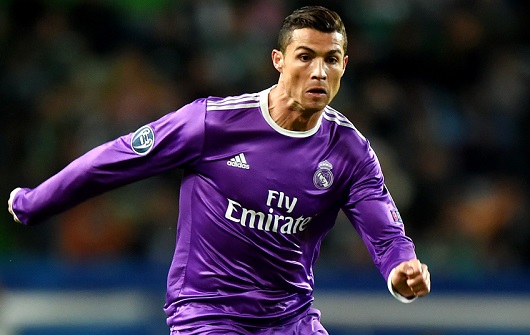 They said he cannot score in important matches and he proved them wrong. They said he hasn't won any trophies internationally and he won a major international trophy. They said he is 31 years old and cannot perform on the top level and he continues to exceed expectations. Finally, they said he won't win any more Ballon D'or and he won it again.
Football fanatics around the globe may like him or hate him but they cannot ignore the legendary status the Portuguese star has created in his career. From his early days in Sporting Lisbon to the glory days in Manchester United, Cristiano Ronaldo was always destined for greatness. His performances throughout his career have ameliorated each season and last season too was no exception.
His comparisons with Lionel Messi have always been a constant focus and the debate on who is a better player has been the most intense question in the last decade. His compatriot Messi has won a total of 5 Ballon D'or and has been the backbone of Barcelona for many years. It's a waste of time on arguing who is the better player between the two but it is safe to point out that Ronaldo had a better last season than Messi. He won the Euro Cup this year with Portugal and also won the most coveted club trophy, UEFA Champions League, with Real Madrid last season and add to the overall performances throughout the year he certainly was the favorite to win.
It is oftentimes argued that Ronaldo was injured during the final of Euro Cup 2016 and couldn't play most of the match and that he didn't score in the finals of the Champions League but we must also see the other side of the story. In the Euro's, Ronaldo had a very quiet first two matches but he came back and scored thrice and had two assists to his name. His contributions in the team were of immense value. In the final, his leadership from the sideline showed the determination and passion he had to win the match. In the Champions League, he scored a whooping 16 goals which included the historic hattrick against Wolfsburg, after being down 2-0 in aggregate. His goal tally in La liga was also impressive although Real Madrid failed to win the league. All this truly hammers the point that 2015-16 has been the year of the Portuguese sensation.
Cristiano Ronaldo won the Ballon D'or for the fourth time this December and is still continuing to impress both fans and critics through his performances. Both Ronaldo and Messi have been subject to many backlash and hatred from supporters of opposite clubs but it is more important for us to be proud of witnessing the extraordinary talent and skill of both the players instead of bickering on who is better.