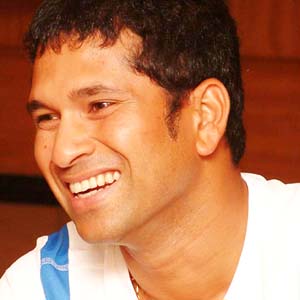 In an exclusive interview to NDTV, Cricket Legend and now Rajya Sabha MP, Sachin Tendulkar talks about how he will handle himself in Parliament and thinks there is no reason why, as an MP, he should learn how to shout. Saying he was apprehensive about day and night test cricket, Sachin felt it should be tried out in first class cricket and then only in test cricket. Sachin also talked about tennis champion Roger Federer, and said though he is going through a slump due to lack of form, that shouldn't stop him from winning another grand slam. And finally one of the world's greatest sportsmen had an important and inspiring message for the Indian Olympic Team. Excerpts:

Nikhil Naz: You know I know you are a very soft-spoken man. You know it's going to be very difficult to out shout those people in the Parliament. You think you can do it?

Sachin Tendulkar: No I don't think I need to shout and I hope, you know, that no one will make me shout. Why should one be shouting? You can politely put your point across and say whatever you have to, and then, whatever happens, happens.

Nikhil Naz: Alright, day and night Test matches are being proposed and in fact they've said that if both countries agree then you should play. You think it is good for test cricket because it was dying in a way?

Sachin Tendulkar: I think it's not as easy as it seems. Because as long as you're sure of the cricket ball retaining its colour and it's being picked by the batters, then you can try it out, but I wouldn't straight away go to test cricket. Why not first try it out in first class cricket and get the response from the players all across the world, not just a few countries, but all across the world and then take that step forward.

Nikhil Naz: I want to ask you about tennis. You're a big tennis fan, a big Roger Federer fan. Federer going through a slump, what do you make of the tennis scenario at the moment?

Sachin Tendulkar: I think a great player will always be a great player. Class is permanent. Form can be, you know, there can be dips.

Nikhil Naz: Do you see him winning another grand slam?

Sachin Tendulkar: Yes I think he can, for sure.

Nikhil Naz: Okay, so the Indian team is going for the Olympics. So any message or anything that you're looking forward to? And do you believe they'll do much better than they've done before?

Sachin Tendulkar: I pray to God that they get all the strength and that they go out there and perform and express themselves, and all I can say is just enjoy yourselves and the rest will follow. They've really worked hard for a number of years now and yes, the expectations are there, but who wants to go there and fail? They are all going out there to give their best and get medals for India and that would be just unbelievable, more the better. So, all the very best and whether you bring back medals or not, what matters is your effort and we are very proud of you.