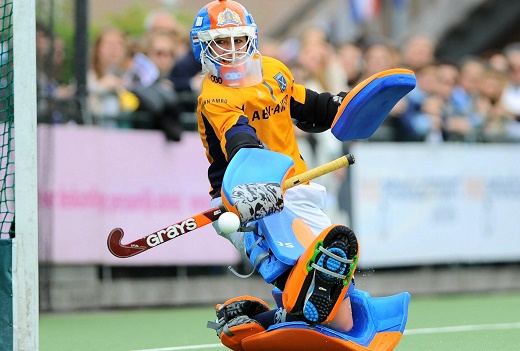 Amsterdam: Star goalkeeper Joyce Sombroek, a key member of the Dutch women's hockey team that won the 2012 Olympic and 2014 World Cup, has announced her retirement due to a right hip injury.
"Unfortunately I have to retire from the national team due to a hip injury! Thanks for supporting! It's been amazing!," the 26-year-old Sombroek wrote on Twitter on Friday.
The 2014 FIH Woman Goalkeeper of the Year also has a silver medal each at the 2010 World Cup and 2016 Rio Olympics.
In her career, which began in 2010, three tournaments stand out, she said. "The gold medal at the 2012 Olympics was great. The World Cup in 2014 at home, too. We played our best game ever and I gave up no goal. That invincible feeling great," the medical professional told Dutch hockey's official website.
Read more: Turner, Uthappa's goals help Kalinga Lancers defeat Jaypee Punjab Warriors 6-5
"There was so much emotion in (Rio Games). It was a difficult process and we have had peaks and valleys. That makes you committed as a team. The quarter-finals and semi-finals were tremendously cool. And the final was again incredibly sour and absolutely rock bottom."
"I've seen it all, we won everything. It was an incredibly rewarding career."