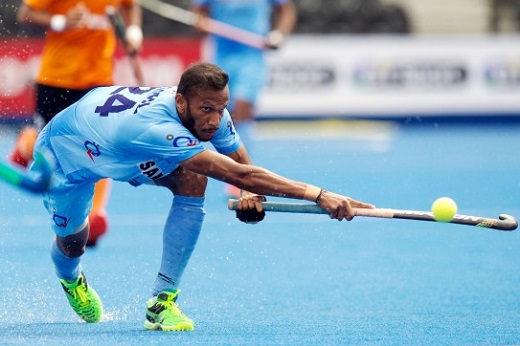 London: The Indian men's hockey team proved that their 7-1 win over Pakistan was no fluke as they went on to beat their arch-rivals 6-1 in the Hockey World League Semi-Final in a 5th-8th place classification match on Saturday.
Ramandeep Singh (8th, 28th) and Mandeep Singh (27th and 59th) scored a brace each while Harmanpreet (36th) hit the plank in the third quarter in India's comprehensive victory in the match. Talwinder Singh (27th) was the other goal-scorer for India.
Pakistan pulled one back through Ajaz Ahmad (41st) in the third quarter.
The Indians will take on Canada in the 5th-6th place match on Sunday.