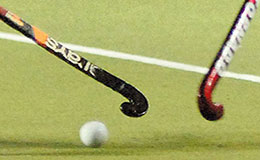 Vancouver: Savita Punia's stunning display of goalkeeping helped India beat Chile in the final match of the Women's Hockey World League Round 2 here.
The teams were locked in a 1-1 stalemate at the end of regulation time, but in the shootout, the experienced Savita ensured India emerged victorious.
Savita, who was adjudged the Goalkeeper of the Tournament, was outstanding under the bar as she denied scoring chances to Kim Jacob and Josefa Villalabeitia, which gave India a head start in the shootout.
Skipper Ritu Rani and Monika Malik took India's score to 2-0 with two successive goals in shootout. Though Carolina Garcia scored in Chile's third attempt, India's Deepika converted India's third goal to win the match.
Despite conceding an early goal in the fifth minute to Maria Maldonado, the Indian eves stayed upbeat in their pursuit.
They came up with good defensive structure to keep Chile from scoring again. Though India earned their first penalty corner in the 22nd minute, the effort was saved by keeper Claudia Schuler.
Chile continued to stay in lead until the third quarter when Anupa Barla successfully converted a penalty corner in the 41st minute to equalise.
The fourth quarter saw both teams push for a goal and Ritu came close to converting a field goal in the dying minutes of the match but her strong backhand shot was saved by Claudia to end the regulation time with the score reading 1-1.
"It was a very good match and we are happy with the way we played. Chile was a tough side to beat and we really had to keep ourselves motivated to keep pushing for a goal after they took an early lead," said Ritu, after winning the match.
"It was a challenging tournament for us with difficult weather conditions as it rained on a few days but we are extremely thrilled that we are through to the World League semi-final," she added.