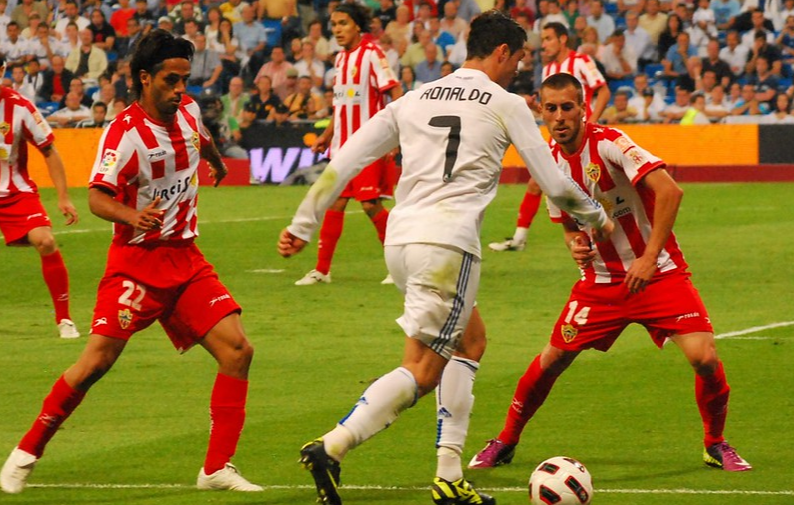 Football, the most 'Beautiful Game', is one of the most followed sports in the world. It attracts a huge following across the globe. The last decade has seen players like Lionel Messi and Cristiano Ronaldo, who are considered all time greats of the game. In fact the last 10 years have seen some of the best football talents showcase their skills. Here, along with 1xBet, we bring you the top six players of the last decade who have set the benchmark in the sport.
1. Luis Suarez
Luis is considered the best center-forward of this decade. He has proven time and again to be the complete striker. He was already a great player with his former clubs before he became part of Barcelona. His coordination with Lionel Messi created some of the best soccer ever seen. A unique player, his performance is a combination of talent and passion.
2. Cristiano Ronaldo
Cristiano has over 700 career goals, 5 UEFA Champions League titles, and 5 Ballons d'Or to his name. Even after all this he is still on fire to achieve more. He is often considered the second best football player of this decade.
He is much more than talent. He has shown over the years how a professional football player should be. He has demonstrated how to take care of oneself as a soccer player. He has continued to perform at the peak level for over a decade – something very rare and unique for players in this aggressive sport.
3. Xavi Hernandez
Xavi is one of those Spanish football players who are the faces of the golden generation of his country. He represents what the typical Spanish style of play can achieve at the highest level. He played a crucial role in taking Barcelona to its epitome in its history and helped it perform at the top for several years.
Some of his key achievements include:
• 4 times IFFHS World's Best Playmaker
• 5 times inclusion into the UEFA Team of the Year
• 6 times inclusion into the FIFA FIFPro World XI
• 8 Spanish La Liga titles
• 4 UEFA Champions League titles
• 31 trophies for Spain and Barcelona, second only to Andres Iniesta
4. Andres Iniesta
Andres is considered among the best players of his generation. He impressed everyone from a very young age. The midfielder had the talent to make even the impossible look simple. He is considered as the architect who created the best Barcelona team of all time.
Some of his key achievements include the following:
• A total of 35 trophies, the highest for any Spanish player
• 4 UEFA Champions League titles
• 9 Spanish La Liga titles
• 2 historic trebles
• 6 times UEFA Team of the Year
• 9 times FIFA FIFPro World XI
5. Iker Casillas
Casillas is arguably considered as the greatest goalkeeper in football history. The Spanish player is known best for saving his country from losing the FIFA World Cup final in 2010. With over 1,000 professional matches, it is hard for any other goalkeeper to beat the legacy created by him. He has won all the major international and club championships that exist for his teams Spain and Real Madrid.
Iker has been included into the UEFA Team of the Year for a record 6 consecutive times. Some of his team achievements include:
• 3 times UEFA Champions League
• 1 time FIFA World Cup
• 2 times UEFA European Championship
• 1 time FIFA Club World Cup
If it was not a heart-attack that ended his career, Casillas would have continued to set many more insurmountable records.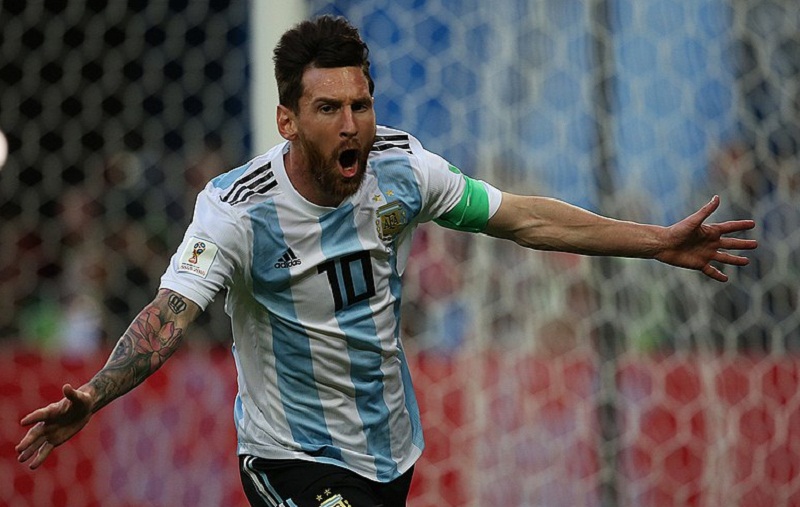 6. Lionel Messi
Lionel Messi is regarded as simply the best player in the world at the current time. He has spent his career playing with Barcelona, having won it 34 trophies, a record.
Some of his key achievements include:
• 4 UEFA Champions League titles
• 10 Spanish La Liga titles
• 6 Copas del Rey
• Most goals in European League Season and Spanish La Liga
• Most number of hat-tricks in Champions League
• 700 senior career goals
Not only has he been the best football player for a long time, he has also been named among Time's top most influential people in the world 2 times.
So these are the top 6 football players of this decade. You can trust 1xBet for the widest selection of soccer matches with the best odds for a wide range of betting markets. Whether you are into football or any other sports, you can find bets with high odds.