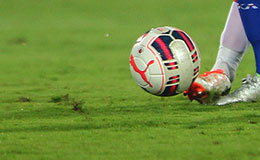 Chandigarh: PGGC , Sector 11 got the better of Sports Complex Sec-46 by a solitary goal in the Chandigarh Senior State Women Football Championship on Saturday.
The first match of the second day of tournament was played between PGGC , Sector 11 and Sports Complex Sec-46, Chandigarh.
Both the teams combined well and made smart moves. Deepshika of PGGC, sector 11 brilliantly passed through two defenders and took excellent shot from tip of the D which was saved by the goalkeeper of Sports complex, Sector-46. At the break , the teams were locked 0-0.
In the second half of the match, Ritika of Sports complex sector- 46 made solo run with the ball towards the opponents goal but could not convert a sitter. In the dying minutes, Deepshikha of PGGC, Sector 11 took a shot from 35 yards and scored the match's winner goal for her team.
The second match of the day was played between St. Joseph-44 and GHS Sector- 20. GHS, Sector 20 girls combined well and made good attempts at the opponents goal post. In the 24th minute their efforts bore fruits and Sony scored the first goal and thereafter struck again in 49th minute.
The third and last match of the day was played between GMSSS-22 and GMSSS Sector-21. GMSSS-22 girls maintained their supremacy from the very beginning of the match and scored the first goal in the 11th minute through Stuti. The second goal was scored by Yati in the 22nd minute and the third and final goal of the match was scored by Jaspreet in the 42nd minute of the match