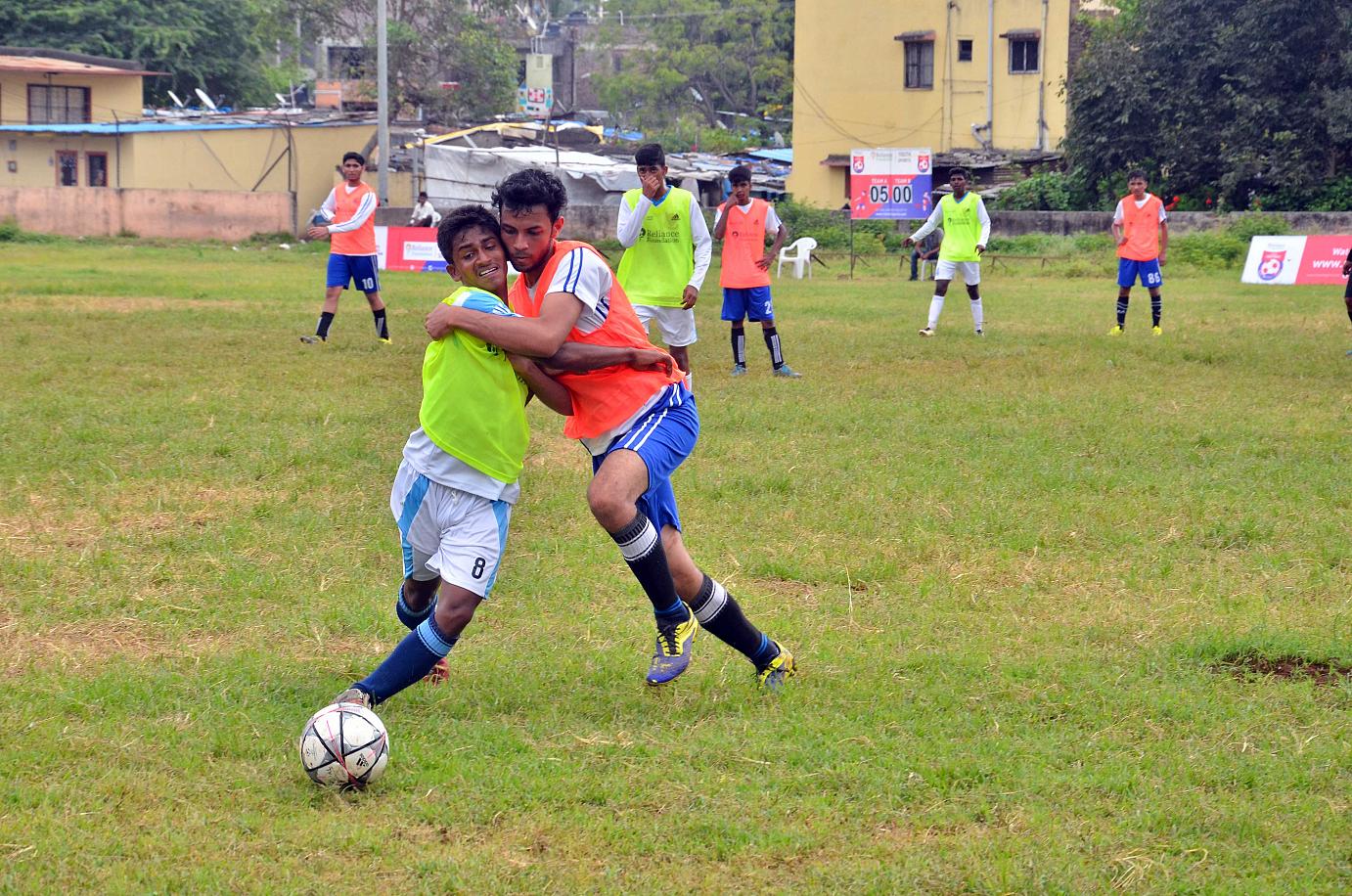 Pune: Skipper Abbas Kalaiwala scored seven goals to lead Hill Green High School and Junior College to a resounding 11-1 win over St Mathews Academy in a Junior Boys' qualifying match of the Reliance Foundation Youth Sports football tournament here on Saturday.
Abbas' effort is the highest so far in the Pune-leg of the national-level tournament. Likewise, Hill Green became the first team to register a double digit scoreline.
Hill Green went ahead at the PDFA ground, Dobarwadiearly through Abbas (2nd) who added another in the 15th minute. Alex Michael (20th) swelled the tally, before Abbas (24th) completed a 3-0 half time score.
Changing ends, Abbas found the target four times (32nd, 45th & 50th, 55th minutes) while AtharvaSuryawanshi (40th), Prakash Pathak (53rd), and Alex (59th) too scored to complete a huge win. For the losers, Abhishek Pande (44th) netted a consolation goal.
Later, Hutchings High School had it easy against Mahadji Shinde High School and Junior College notching a 9-1 win. Abhar Datta (5th, 19th minutes), Neerav Solanki (8th, 52nd) and Aryan Chordiya (31, 39th) netted a brace each while Harshit Hemmady(11th), Aryan Tikone (20th) and Aditya Bengeri (23rd) too got on the score sheet. Rehan Shaikh (44th) pulled one back for Mahadji Shinde.
In the College Boys, Vidya Bhavan College of Commerce won a physical match against NowrosjeeWadia College 2-0. It also witnessed the first sending off in the Pune leg, when Emmanuel Abal of NowrosjeeWadia College was shown a direct red card for his rough tackle.
Vidya Bhavan rode on a strike each in each half by Jeffery Pereira (9th) and Alfred Negal (32nd) to forge ahead.
In another match, Poona College of Arts, Science & Commerce staged a comeback win over MIT College of Food and Technology 2-1.
Shubham Anantre (17th) netted for MIT first, before Mohammed Asad (29th) equalised for Poona College and Prabuddha Gaikwad scored the winner with a minute left on the clock.
RESULTS (qualifiers)
Junior Boys: Hill Green High School & Junior College bt St. Matthews Academy 11-1; Hutchings High School bt Mahadji Shinde High School and Junior College 8-1
College Boys: Vidya Bhavan College of Commerce btNowrosjee Wadia College 2-0; Poona College of Arts, Science & Commerce bt MIT College of Food and Technology 2-1; Ness Wadia College of Commerce btArmed Forces Medical College 2-0