Mohammed Siraj got all the attention and limelight when the IPL franchise Sunrisers Hyderabad bought him for a sum of rupees 2.6 crores before the start of the IPL 2017. Although Siraj did not have a lot of first class experience, he was the star performer for the Sunrisers Hyderabad team on numerous occasions. His ability to come in and hit the deck hard with utmost accuracy was applauded by cricketing experts and this led to an impressive debut season in the IPL.Siraj played six matches and picked up ten wickets with best figures of 4/32. Enjoying a healthy average of 21.2, Siraj picked up wickets at a strike rate of 13.8. Months later, Siraj was dressed in Indian blues on Saturday, November 4, 2017 making his International debut against the New Zealand.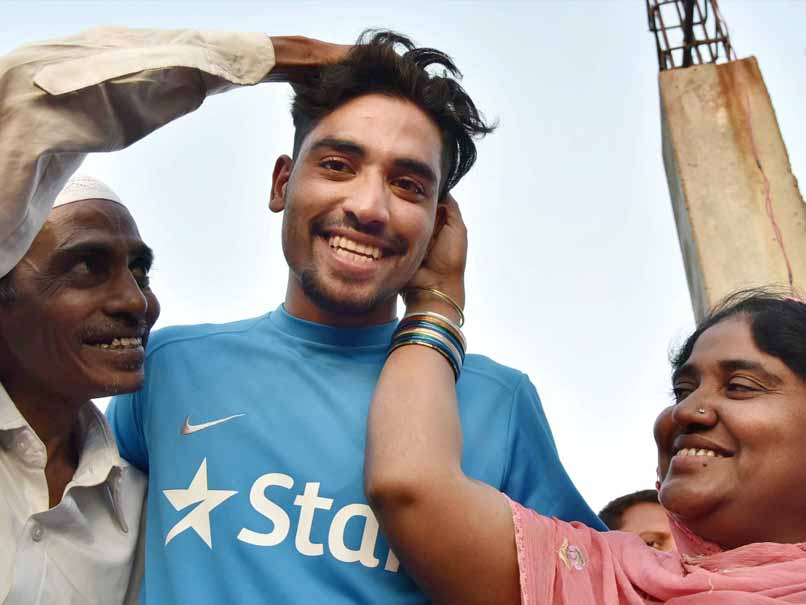 Immediately after he got the IPL contract, the first thing in Siraj's mind was to buy a house for father Mohammed Ghaus and mother Shabana Begum. "Today, I remember my first income playing cricket. It was a club match and my maternal uncle was the captain of the team. I got 9 wickets for 20 odd runs in that 25-over game. My uncle was so happy he gave me Rs 500 as a prize. It was a great feeling. But today when the bid was raised to Rs 2.6 crore, I just went numb," Siraj told PTI during an interaction from Hyderabad.
Siraj remembers the sacrifices his parents would make so that he and his elder brother could follow their dreams. Siraj's elder brother is now a software engineer and although his mother would bash him (Siraj) by giving his example, she is very proud of Siraj and his achievements. Siraj grew up playing tennis ball cricket and was primarily a self-learner. Although, initially in the Ranji Trophy circuit Mohammed Siraj did not put up a commendable performance, his figures in the Ranji Trophy season 2016/17 were quite impressive and may be looked upon as a major turning point in his small career.
"Mere walidsaab (Father) ne bahotmehnatkihain (My father has slogged). He drove auto all these years but never let financial pressure of the family affect me or my elder brother. A bowling spikes costs a lot and he would just get the best for me. I want to buy a house for them now in a good locality," an emotional Siraj said in the same interaction before the IPL 2017.
In a much recent interview, Siraj said he was expecting a call from the national side and was deservedly included in the playing 11 in the second T20I against the Kiwis. Whether he lives up to the hype or not, for his parents and brother in Hyderabad who saw him growing up, he will always be a hero.