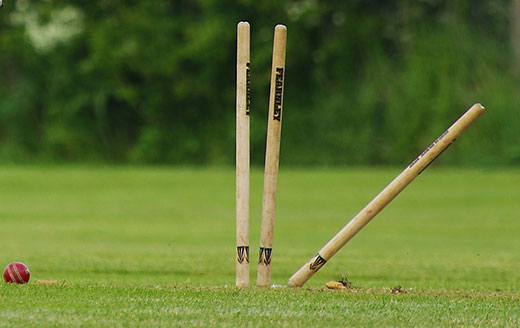 Pakistan has shown the cricketing arena that safety is not an issue anymore when it hosted the three game T20 series against a World XI side in Lahore. Only Zimbabwe has toured Pakistan, that too two years ago, for a very brief, limited overs cricket series in 2015 since the terrorists attacked a Sri Lanka Team bus in Lahore in 2009.
Finally, the Pakistan Cricket Board has got a breakthrough in terms of attracting international cricket to Pakistan and that too in the form of an international series involving a World XI side. Since the attacks in 2009, Pakistan has played most of its matches in the United Arab Emirates, including a series against the Aussies and two seasons of their domestic T20 Tournament, the Pakistan Super League.After the successful show of the Pakistan Super League final at Lahore, Pakistan Cricket Board were confident of pulling an international series off and the three matches against the Word XI side might just be the platform for a lot of international cricket in Pakistan ahead.
The World XI squad which is in Pakistan consists of World XI squad George Bailey (AUS); Ben Cutting (AUS); Tim Paine (AUS); Tamim Iqbal (BAN); Paul Collingwood (ENG); Grant Elliott (NZ); HashimAmla (SA); Faf du Plessis — captain (SA); David Miller (South Africa); MorneMorkel (SA); Imran Tahir (SA); ThisaraPerera (SL); Samuel Badree (WI) and Darren Sammy (WI). Most of these players have shown positive attitude towards playing in Pakistan and are excited about being a part of this monumental series. West Indian World Twenty20-winning captain Darren Sammy, said it was important the "passionate" fans in Pakistan got to experience cricket in their own country.
"I can speak for myself and everyone in the World XI squad that we're all really excited to get to Pakistan, to be part of something special, and introducing international cricket slowly and safely back to Pakistan," HashimAmla told reporters.
The PCB is now trying to build on this series and scheduling international matches in Pakistan. Already a T20 International against Sri Lanka has been scheduled, subject to a security clearance and a three match T20 series against West Indies is also in the plans.
For thousands of cricket fan in Pakistan there wasn't a better sight to see cricket back on their grounds which remained vacant for almost 8 years. For the sake of them and for the betterment of our sports, let's hope cricket is celebrated in all parts of the world including Pakistan.