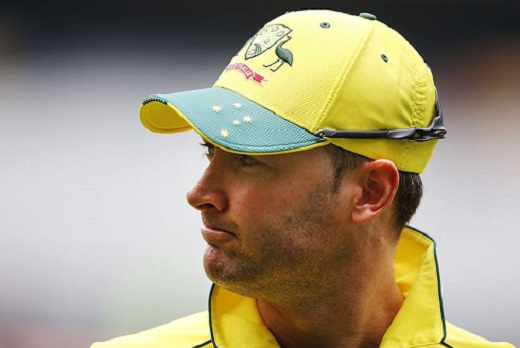 New Delhi: Former Australia cricket captain Michael Clarke on Friday said pace spearhead Mitchell Starc's injury will likely dent the preparations of the visitors as it will have a huge impact on the rest of the matches in the series against India.
The 35-year-old Clarke, however, backed his team and said despite Starc's injury, Australia can still win the series.
Ahead of the crucial third Test against India in Ranchi from March 16, Starc was ruled out of the remainder of the cricket Test rubber with a fractured foot, Cricket Australia (CA) confirmed on Friday.
At this stage no replacement has been named for Starc, with Tasmania's Jackson Bird the reserve fast bowler in the touring party.
"Starc injury will have a huge impact. He is X-factor for the Australian team. I think he will be missed," Clarke told reporters on the sidelines of a CRY event for underprivileged kids here.
Read more: Maxwell handed the reigns of Kings XI for IPL 10
"I think Australia will still be confident that they can win in these conditions. They won in Pune and now are confident that they can still win in Ranchi," he added.
Clarke, who led Australia to their fifth World Cup triumph, when his team defeated New Zealand in the final of the ICC World Cup 2015, also lauded the Australian spin duo of Nathan Lyon and Steve O'Keefe.
"The way Nathan Lyon and O'Keefe bowled has been exceptional. Both deserve a lot of credit for their preparation. They trained really hard and deserve a lot of credit for it. I think together they have done a wonderful job," he said.