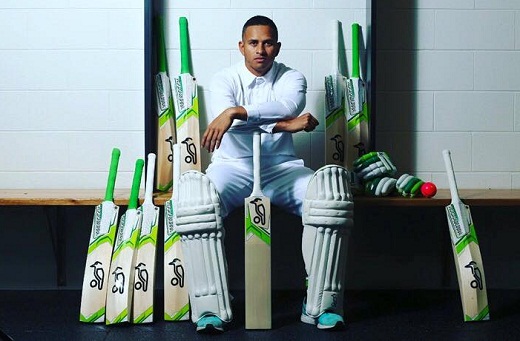 Sydney: Left-hand batsman Usman Khawaja will look to banish unpleasant memories of his most recent efforts in Asia when Australia travel to India to participate in a four-Test series.
The 30-year-old endured a horror series in Sri Lanka last year, where Australia were humbled 0-3, resulting in Khawaja losing his place in the Test team after failing to reach 30 in four consecutive innings.
He was dismissed by the Sri Lankan spinners in worryingly similar fashion each time with the low point coming in the second Test at Galle where Khawaja was dismissed twice on the same day by off-spinner Dilruwan Perera.
He now has set his sights on preparing to iron out his flaws before facing India.
Khawaja is certain to be named in the Australia squad for the four-Test tour of India that begins in mid-February, and will be an integral component of a batting group that has been charged by coach Darren Lehmann with a responsibility to post huge totals.
"I'll definitely have a chance, and I've already started doing some work," Khawaja was quoted as saying by cricket.com.au here on Sunday when asked about his plans for the India series.
"I know the team (for India) hasn't been picked but you've just got to be prepared no matter what. It's always something you've got to be mindful of, even when you're playing white-ball cricket. I'll wait until the team is picked and then it will be easier to plan out," he said.
Read more: Australia batsmen must perform in India: Vice captain Warner
"At the end of the day, I think the most important thing is... whoever goes over there, it's all about experience. India is a tough place to play cricket, as a lot of other places are. It's always tough when you go to England, or go to South Africa," Khawaja added.
Khawaja acknowledged the enormity of the task against the No.1 ranked Test team in the world, who have formidable spinners in Ravinchandran Ashwin and Ravindra Jadeja.
"They are different conditions and that's what makes the challenge. And India is probably one of the greatest challenges because it's the most different to what we've grown up playing against," he said.
"From experience, you practice and practice and practice but until you get out in the middle and get put under pressure and have those experiences in the middle and find your way around it, it's just not the same."