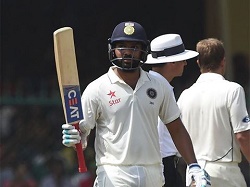 The India-South Africa Test Series seemed to have solved a lot many problems for the Indian team than it has produced. Before the start of the series, there were quite a few concerns which had to be addressed but by the end of it, India had found answers to most of them if not all.
Rohit Sharma- the opener
One of the big calls the team management had taken prior to the start of the series was selecting Rohit Sharma as an opener in Test matches.True, KL Rahul had a horror run in Test matches in the extended run that he had been given and young talents like Priyank Panchal were knocking the doors of the Indian team. But the team management finally gave a nod to one of the greats of limited overs cricket Rohit Sharma as an opener in Test matches and he did not disappoint.
Rohit scored a hundred in his first innings as a Test opener and that too a massive one with him ending in the 170s. He then followed it up with another hundred in the very next innings and if that was not enough, he scored a double hundred in the Ranchi test to silence his critics in style and revive his done and dusted looking Test career. It is a no brainer now that Rohit Sharma will open for India in Test matches for some time to come now given that this series has completely belonged to him.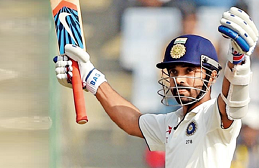 Ajinkya Rahane- the middle order batsman
From quite some time, questions were being raised on Ajinkya Rahane as well since he was not able to convert his starts into massive ones. But a couple of useful knocks in the Test series, especially the hundred in the Ranchi test where he bailed his team out of a difficult situation has showed the cricketing world why he is regarded as a special talent especially in the longer formats of the game. With his cautious and improved performance with the bat, Rahane is sure to continue to be a vital member of the Indian squad in Test matches and is expected to play an important role in overseas tours to New Zealand and Australia scheduled in next year.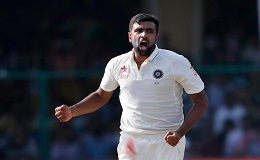 Ravichandran Ashwin
It is worth noting that India's veteran off spinner R Ashwin had not found a place in the Playing XI in West Indies. It was in this context that Ashwin had to prove himself in the Test series and boy did he come good. Ashwin was one of the main reasons why India were able to bowl out the opposition with relative ease and when no one was able to wrap up the tale, Ashwin raised his hands and got the job done. While bowling long and disciplined spells of spin bowling, Ashwin also ensured that his seamers remained fresh and could bowl their heart out in short but effective spells. Ashwin like Rohit proved why at all are they considered to be the greats of the game but both were fighting completely different battles. While Rohit was never given a considerable run in Test matches, Ashwin was dropped out of the Playing XI in the West Indies and like all champion sports stars do, he chose to prove them wrong through his performances.
Thus the South Africa series solved all that mysteries that India had before going into the series.