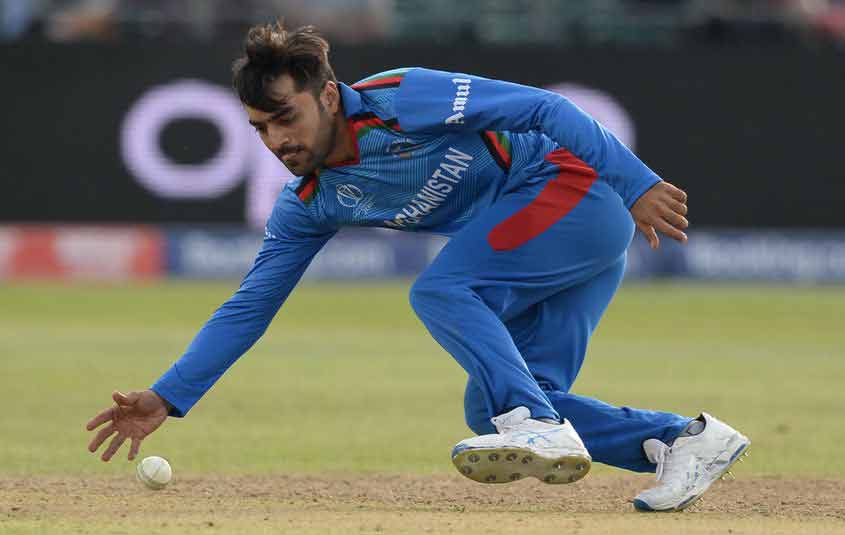 The one-off Test match between Bangladesh and Afghanistan scheduled at Chittagong has commenced on Thursday. As soon as Afghanistan's Rashid Khan took the field on Thursday, he entered in the record books. Rashid became the youngest ever to lead a Test team in the history of Test match cricket.
Against Bangladesh, when Rashid Khan turned up for the toss, his recorded age was 20 years and 350 days. With this, he broke the 15-year-old record held by Zimbabwe cricketer Tatenda Taibu. Notably, when Tatenda first captained his national side, his age was eight days older than Rashid Khan.
Let us have a look at five youngest captains in Test match history

Rashid Khan (20 years, 350 days)
After Afghanistan's under-par performance in ICC Cricket World Cup 2019, Afghanistan Cricket Board (ACB) decided to remove captains from all the posts and named Rashid Khan as the captain of the team across all formats. It was thus Rashid Khan who came for the toss against Bangladesh on Thursday.
With this Rashid broke a decade and half long record.

Tatenda Taibu (20 years, 358 days)
Before Rashid Khan, the record belonged to former Zimbabwe captain Tatenda Taibu. Taibu went on to captain the Zimbabwe team against Sri Lanka way back in 2004 for the first time. Taibu was 20 years and 358 days on the first day of that test match when he came out for the toss.
Nawab Pataudi (21 years, 77 days)

The third name on this list is that of Nawab Pataudi. Former Indian cricketer is the youngest Indian cricketer to lead a Test side. Pataudi made this record as far back as in 1962. Back then, he captained India against West Indies at 21 years, 77 days.
Waqar Younis (22 years, 15 days)

Former Pakistan fast bowler Waqar Younis is the youngest Pakistan captain to lead a Test match side till date. Waqar made this record against Zimbabwe in 1993. This match was played in Karachi and Waqar Younis was only 22 years and 15 days.

Graeme Smith (22 years, 82 days)
The fifth name on this list is that of the former South Africa captain Graeme Smith. Smith captained South Africa in 2003 against Bangladesh for the first time. He was 22 years and 82 years of age when he had the honour of leading the Proteas team in a Test match.