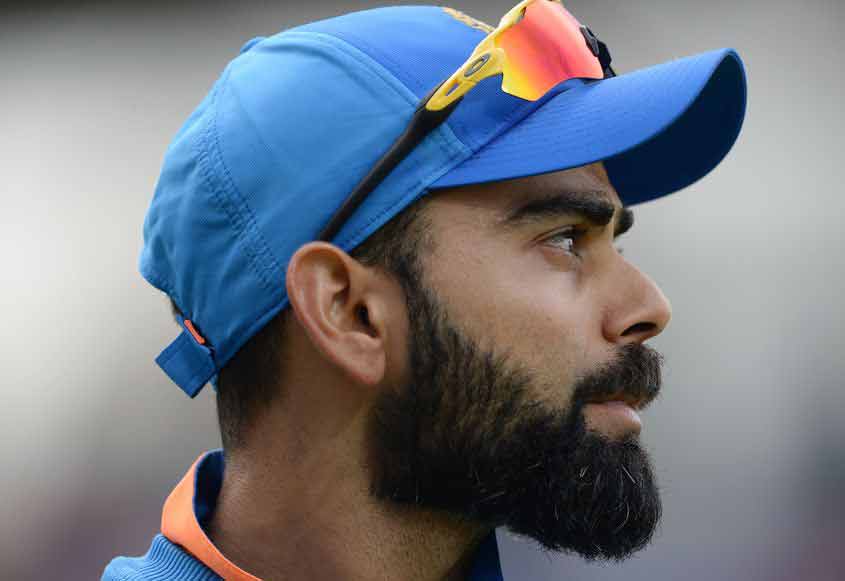 Every time he takes the field, he appears to be a man on mission. He scores centuries for fun and then finishes the game to score another one and another one and another one and… Virat Kohli is the living example of how success can be monotonous and may require a so called 'boring' and 'mundane' lifestyle to achieve it. Quite often others in the team would go back but Virat would be the last to leave the nets. He would be partying in the night but would be the first one to hit the gym in the morning. It is not without a reason that Virat Kohli is often called as one of the modern day legends of the game and quite often than not people end up falling short of superlatives for the man.
Virat recently reached 20000 International runs earlier in the year and recently against West Indies, completed 20000 runs in a decade and is still counting. While comparisons and statistics may not tell the complete story, especially between players of different eras, they do nonetheless give us an idea of how far the game has evolved and how better and professional superstars of each passing generation gets at the game. It reminds us all that the game, of course, is bigger than all the players.
When it comes to Virat, comparisons with Sachin Tendulkar are inevitable but with him surpassing the master blaster by a huge margin in most batting records, Virat has shown that records are meant to be broken. When it comes to scoring 20,000 International runs, let us try and look at it comparing Virat's stats to Sachin's.
Fastest to 20,000 International Runs
Virat, in fact, is the fastest to 20000 International Runs. He has left legendary batsmen like Sachin Tendulkar and Brian Lara far behind in the race to 20000 International Runs. While Sachin and Lara had taken as many as 453 innings to reach 20000 runs in International Cricket, Virat has taken 36 innings less than him to reach there. He has done that in 417 innings alone.
Fastest to 11,000 ODI Runs
In ICC Cricket World Cup 2019, Virat Kohli became the fastest to 11,000 ODI Runs in India's match against arch rivals Pakistan. He reached the milestone in 222 innings. He broke none other than Sachin Tendulkar's record here as well. Sachin had taken as many as 276 innings to reach to 11,000 ODI runs.
Fastest to 8000, 9000 and 10000 ODI runs
Starting from 10,000 ODI runs landmark. It is here as well that Virat is on top while Sachin is at number 2. Virat reached 10000 ODI runs in 205 innings while Sachin had taken 259 innings to reach the 10000 runs figure. Similarly, Virat had reached 8000 and 9000 ODI runs faster than Sachin. Kohli reached 9000 runs in 194 innings, while Sachin had taken 235 innings and is not even in the top three among the quickest to reach there. Virat was also the quickest to reach 8000 runs as he took only 175 innings to reach there while Sachin had taken 210 innings.
4 double centuries in 4 consecutive Test series
Not only ODIs, Virat has dominated all the three formats of the game. He is breaking records with each passing game. Notably, Virat is the only player in the world who has hit four double hundreds in four consecutive Test series, In the 2016-17 season, Virat hit a double ton against West Indies, New Zealand, England and Bangladesh. Virat already has six double hundreds in his Test career while Sachin had six double hundreds in his 200 Test match career. Sachin has never scored a double hundred in successive series.
Fastest to 1000 runs in calendar year
In 2018, Virat became the fastest player to reach 1000 runs in calendar year. He took a scarcely believable 11 innings to reach 1000 runs. Prior to this the previous best belonged to Kohli himself along with former South African cricketer Hashim Amla. As far as Sachin is concerned, his fastest 1000 runs in a calendar year came in 2003 when he had taken 21 innings to reach the landmark.
As far as batting averages are concerned, Virat is way ahead than Sachin too.
It would be fair to conclude that although it was Sachin who made the world believe that anything and everything is possible in cricket, Virat has just carried on the tradition and taken the game to a different level with regards to the intensity, professionalism and never give up attitude spirit of the game.
Fortunately for millions of cricket lovers in India though, both the superstars donned the Indian blue on the pitch and represented India with pride and gusto.