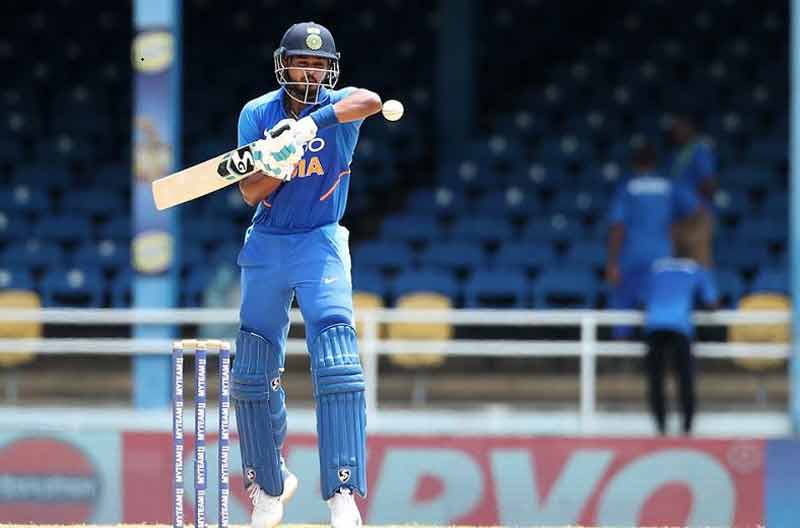 Port of Spain: A captain's knock (120 off 125 balls) from Virat Kohli and a four-wicket haul (4 for 31 runs in 8 overs) by Bhuvneshwar Kumar helped India win the rain-truncated second ODI against West Indies by 59 runs at Port of Spain on Sunday. Praising his bowlers, Kohli said that rain helped the Windies in the middle or else it would have been even tougher for them to bat.
"It was a good outing with the bat for me. Exactly why we wanted to bat first. If you saw the latter half of West Indies' innings, I think the rain helped them in the middle, otherwise it would have been even tougher to bat," said Kohli, adding that it was important to string as many dot balls as possible.
"The ball got really wet every time it went out into the outfield. It was difficult to grip. We thought it was a tricky situation if we didn't get wickets there. It was just about staying there, getting one wicket and put pressure," the skipper said.
Speaking about Kuldeep's inclusion in the Playing XI, Kohli said, "Kuldeep is getting into the XI purely because of the number of left handers in the Windies team. It tempts you to go with the Chinaman more than the legs-pinner. With Jadeja in the team, it is gives us more depth with the bat as well," said Kohli.
Talking about Shreyas Iyer's innings, Kohli said, "Shreyas is a confident guy, he's got the right attitude. Good hands. He made it easier for me."
Meanwhile, West Indies captain Jason Holder said, "I am extremely disappointed. We had the game in our hand. We bowled well to come back in the end. The wickets in the end really cost us. We've got to take responsibility. One of the main things is when you get in, you've got to go deep. I must commend the bowlers. It was very hot and humid, tough conditions to bowl. We've definitely got to take responsibility and ownership as batters."