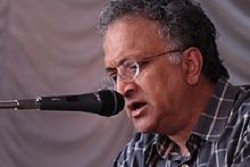 New Delhi: Noted historian Ramchandra Guha, who quit from the Supreme Court-appointed BCCI Committee of Administrators (CoA), has raised the issue of conflict of interest against several cricket legends and lashed out at the preferential treatment meted out to some of them including Sunil Gavaskar, Mahendra Singh Dhoni and Rahul Dravid.
In his resignation letter addressed to CoA head Vinod Rai, accessed by IANS, Guha has questioned former India skipper-turned-commentator Gavaskar's conflict of interest besides raising fingers at former India batting stalwart and current India-A and Under-19 coach Dravid's association with Indian Premier League (IPL) franchise Delhi Daredevils.
"No person under contract with an India team or with the NCA (National Cricket Academy) should be allowed to moonlight for an IPL team too," Guha's letter read.
"BCCI in its carelessness (or otherwise) might have drafted coaching/support staff contracts to allow this dual loyalty business. But while it might be narrowly legal as per existing contracts, it is unethical, and antithetical to team spirit, leading to much jealousy and heart-burn among the coaching staff as a whole. This practice is plainly wrong, as well as antithetical to the interests of Indian cricket," he added.
"The BCCI management is too much in awe of these superstars to question their violation of norms and procedures. For their part, BCCI office-bearers like to enjoy discretionary powers, so that the coaches or commentrators they favour are indebted to them and do not ever question their own mistakes or malpractices."
Questioning the conflict of interest involving the superstars of Indian cricket, Guha wrote: "The question of conflict of interest, which had lain unaddressed ever since the Committee began its work, and which I have been repeatedly flagging since I joined.
"For instance, the BCCI has accorded preferential treatment to some national coaches by giving them 10 month contracts for national duty, thus allowing them to work as IPL coaches/mentors for the remaining two months.
"This was done in an ad hoc and arbitrary manner; the more famous the former player-turned-coach, the more likely was the BCCI to allow him to draft his own contract that left loopholes that he exploited to dodge the conflict of interest issue.
"I have repeatedly pointed out that it is contrary to the spirit of the Lodha Committee for coaches or the support staff of the Indian senior or junior team, or for staff at the National Cricket Academy, to have contracts in the Indian Premier League.
"One cannot have dual loyalties of this kind and do proper justice to both. National duty must take precedence over club affiliation," he added.
Commenting on Dhoni being awarded a Grade A contract by the national cricket board despite the stumper bidding adieu to Test cricket, Guha wrote: "Unfortunately, this superstar syndrome has also distorted the system of Indian team contracts. As you will recall, I had pointed out that awarding Dhoni an 'A' contract when he had explicitly ruled himself out from all Test matches was indefensible on cricketing grounds, and sends absolutely the wrong message."
Guha also pointed out Gavaskar's link with a player-management firm to question his dual role as a BCCI-contracted commentator.
"Gavaskar is head of a company which represents Indian cricketers while commenting on those cricketers as part of the BCCI TV commentary panel," he said.
"This is a clear conflict of interest. Either he must step down/withdraw himself from PMG completely or stop being a commentator for BCCI.
"I think prompt and swift action on this matter is both just and necessary. COA's credibility and effectiveness hinges on our being able to take bold and correct decisions on such matters.
"The 'superstar' culture that afflicts the BCCI means that the more famous the player (former or present) the more leeway he is allowed in violating norms and procedures. (Dhoni was captain of the Indian team while holding a stake in a firm that represented some current India players.) This must stop -- and only we can stop it," he added.