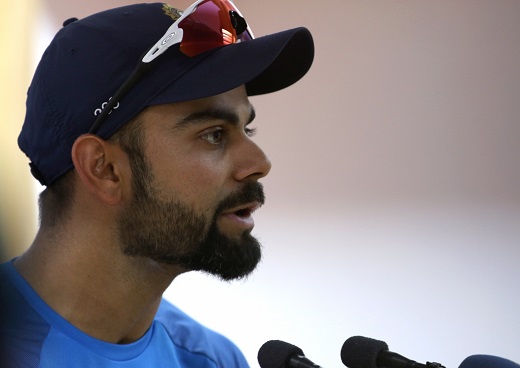 New Delhi: Despite hitting a purple patch, India skipper Virat Kohli failed to find a spot in England all-rounder Ben Stokes' "Dream Cricket XI", which, however, includes Sachin Tendulkar and Virender Sehwag.
Stokes, who grabbed the headlines for becoming the costliest buy at this year's Indian Premier League (IPL) players' auction, on Wednesday revealed his "Dream" team.
In it he has included three Australians in former skipper Ricky Ponting, wicketkeeper-batsman Adam Gilchrist and leg-spin legend Shane Warne, and two each from England (Alastair Cook and James Anderson), the West Indies (Garfield Sobers and Curtly Ambrose) and South Africa (Hashim Amla and Dale Steyn).
Stokes was bought for a whopping Rs 14.5 crore by the Rising Pune Supergiant, who will open their IPL-10 campaign in the home tie against Mumbai Indians at Pune on Thursday.
On choosing Sehwag to open with Cook, the energy drink Red Bull's brand ambassador said: "I'd have Sehwag as one of my openers. I reckon he averaged about 50 in his career (49.34), and his strike rate was probably in the 80s (82.23). To have that as an opening batsman in Test match cricket if you were an opening bowler would be pretty scary, I reckon."
On the selection of batting maestro Sachin Tendulkar, Stokes said: "It's got to be Sachin, got to be. I don't think I need to explain why. Ricky and Sachin could swap between four and five, and they can have a fight to see who goes in -- whichever one's got their pads on."