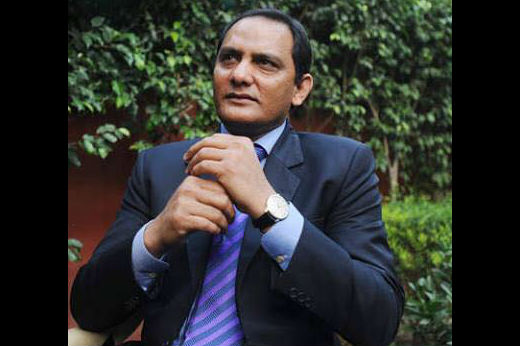 Hyderabad: In a setback to former Indian captain Mohammad Azharuddin, his nomination for the post of president of the Hyderabad Cricket Association (HCA) was rejected by the returning officer on Saturday.
Returning officer K. Rajeev Reddy cited the ban imposed on Azhar by the Board of Control for Cricket in India (BCCI) for his alleged involvement in match-fixing.
Also Read : I am ready to change my batting order according to responsibility given to me: Dhoni
Azharuddin, however, said the returning officer had not given reasons for rejecting his nomination and demanded the same in writing.
"I am disappointed. This is a sorry state of affairs," the 53-year-old said.
The former batsman plans to approach the court next week to challenge the returning officer's action.
Azhar said he can't be prevented from contesting the HCA elections as the court had struck down the ban on him.
When reminded that the BCCI had not officially lifted its ban on him, Azhar said the board did not challenge the court order.
The former captain claimed that he had also given a representation to the BCCI.
"I respect the BCCI but these are things beyond my control. I had a rough time, but I don't want to blame anyone," he said.
Azhar said his sole intention in contesting the election was to contribute whatever he can to the promotion of the game but he was being prevented from doing this.
"You can't suppress me," he asserted and announced his plans to approach the court after the Sankranti holidays.
With Azhar's nomination being rejected, former Member of Parliament G. Vivek and Vidyuth Jaisimha, son of late former cricketer M.L. Jaisimha, remained in the fray for the president's post in the elections scheduled to be held on January 17.
Azhar wondered how Vivek's nomination was not rejected as he is an advisor to the Telangana government and holds the rank of a cabinet minister.
He pointed out that as per the Supreme Court, a government employee can't contest the elections.