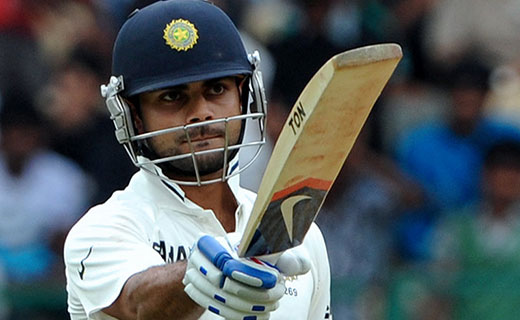 New Delhi: Paying rich tributes to his predecessor Mahendra Singh Dhoni, newly-appointed skipper Virat Kohli on Saturday revealed that the Ranchi wicketkeeper-batsman saved him on numerous occasions from getting dropped from the national cricket team.
The 28-year-old, who took over the mantle of the Indian side, said the 35-year-old Dhoni guided him during his initial phase in international cricket, while conceding that he has big shoes to fill.
Dhoni, had on Wednesday stumped everyone by stepping down as India's One-Day International (ODI) and T20 International (T20I) captain, bringing down the curtains on a trophy-filled era.
"He will always be the person who guided me initially and gave me opportunities. He gave me ample time and space to grow as a cricketer, saved me from getting dropped from the team many a times and that is why we have a great amount of mutual respect," Kohli was quoted as saying by bcci.tv.
"Obviously, these are massive shoes to fill. You think of M.S. Dhoni and the first word that comes to mind is captain!"
"You don't relate M.S. Dhoni in any other way. For me, he is always going to be my captain because I started my career under him," he added.
Also read: Kapil Dev, Srinath, Zaheer, Ishant: Indian pace bowlers in 200-wicket club in Tests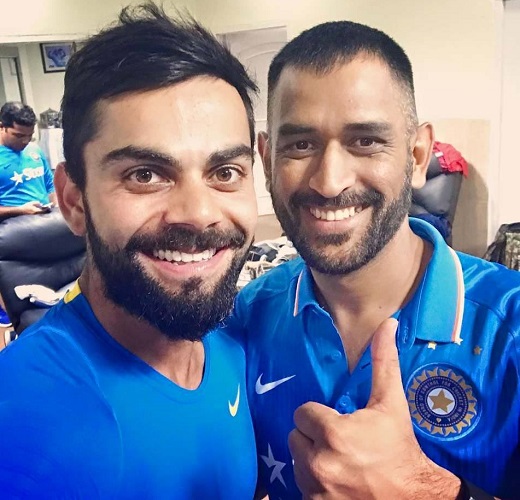 Now that the stumper has relieved himself of the baggage of captaincy, Kohli wanted Dhoni to bat higher up the order in his trademark aggressive style.
"I know the kind of person he is. If I will ask him that where do you want to bat he will tell me where ever you will want me to bat but I would love to see him bat higher up usually then what he has been playing for the last few years," he said.
"I want that he totally enjoys his cricket, if he enjoys his cricket and play the way he has in his initial years then the team is going be in very solid space," he added.
Kohli, who took over the reins of the Test team midway through the Australia tour in December 2014, said he believed in leading by example and the added responsibility of captaining the side worked for him in any format of the game.
"Added responsibility has always worked for me in the sense that you have no room to be complacent or relax at any stage."
"Even in the Indian Premier League (IPL), it's very easy to throw my wicket away after crossing 60 or 70 runs. But I push after that because I realise that as captain I have to set an example and I have to firstly make that kind of effort before asking my team-mates to do it," Kohli said.
India are scheduled to take on England in three One-Day Internationals (ODI) and three T20s, starting from January 15.