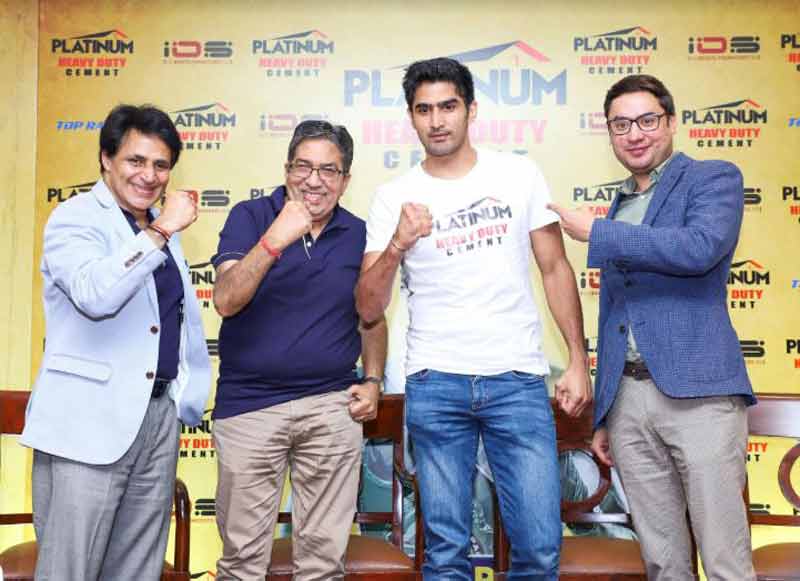 New Delhi: India's ace knockout king Vijender Singh clinched yet another super middleweight title in the US circuit registering his 11th consecutive victory in international professional boxing.
In the eight-rounder fight, Vijender knocked out boxer Mike Snider in four rounds during his debut in US professional boxing titles at the Prudential Centre in Newark, New Jersey.
Addressing the media soon after his return on Thursday, Vijender said "I am happy with my US debut. I really enjoyed fighting in Newark in front of a packed stadium of nearly 6000 people. Now I am looking forward to resume my training after a short break of one week and will prepare hard for my next two fights. I am really happy with the way Top Rank and IOS Boxing Promotions have made a roadmap for me, leading to the World title fight should I win my next 2-3 fights. I would like to thank Platinum Heavy Duty Cement for their continuous support in this journey".
Vijender who has consistently been winning professional bouts at the international levels since his comeback a few years back, has been associated with the JK Organisation's Platinum Heavy Duty Cement as its brand ambassador since mid-2017.
Congratulating the ace boxer on his victory Dr Shailendra Chouksey, Whole-time director of JK Lakshmi Cement said, "it's a proud moment for all of us as Vijender has been fairing exceedingly well in the circuit ever since he has been back." Dr Chouksey asserted that "it is commendable that in a short span since he returned as a professional fighter he has been able to knock out opponents consistently over 11 consecutive championships; similar to our Platinum Brand that has been able to dislodge its competitors over a short span."
Neerav Tomar, Promoter, IOS Boxing Promotions said, "I am happy that after a gap of 18 months Vijender is back in the ring with a victorious US debut. It took us a long time to do this collaboration with world's top promoters, Top Rank Boxing but I am really happy with the way Top Rank has made plans to shape up Vijender's career till the World title fight".
Vijender who holds the WBO Oriental and the Asia Pacific Super-middle-weight titles is now eyeing the World title in 2020 but before that he plans to fight twice this year if promoters Top Rank Boxing can provide the same. In the Supermiddleweight category, Vijender will have tough competition with big names who are current world champions including Canelo Alvarez from Mexico (WBA), Anthony Dirrel from US (WBC) and Billy Joe Saunders from UK (WBO). Canelo had recently signed the richest deal in sports history with DAZN for $365 Million (Rs. 2800 cr) for just 11 fights.
The boxer made his professional debut in 2015 against Sonny Whiting in UK and so far he has a record of 11-0 with 8 knockout wins including two titles - WBO Oriental and Asia Pacific Supermiddleweight.
Vijender currently trains under globally acclaimed champion trainer Lee Beard in Manchester.