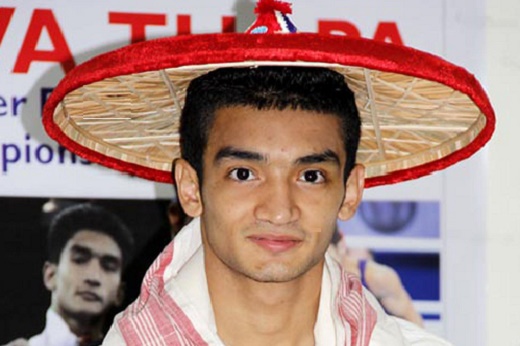 Tashkent: The Indian boxers were in for a disappointment at the Asian Boxing Championships with Shiva Thapa (60kg) and Sumit Sangwan (91kg) going down in the finals of their respective weight categories here on Saturday.
The fourth seeded Thapa had to be content with a silver medal after suffering a 4-1 defeat to second seed Elnur Abduramov of Uzbekistan in the final of the Lightweight (60kg) event.
Thapa thus became the first Indian to claim three back-to-back medals at the Asian Championships. He had taken gold and bronze in the 2013 and 2015 editions respectively.
Sumit on the other hand, lost to Levit Vassiliy of Kazakhstan in the final of the Heavyweight (91kg) division.
Levit, who took silver at the Rio Olympics last year, dominated the bout from the start to finish, carving out a comfortable 5-0 win.
Meanwhile, Gaurav Bidhuri (56kg) and Manish Panwar (81kg) lost in the box-off bouts for World Championship berths in the respective weight divisions.
While Gaurav lost to Japan's Ryomei Tanaka, Manish went down to Pakistan's Awais Ali Khan.