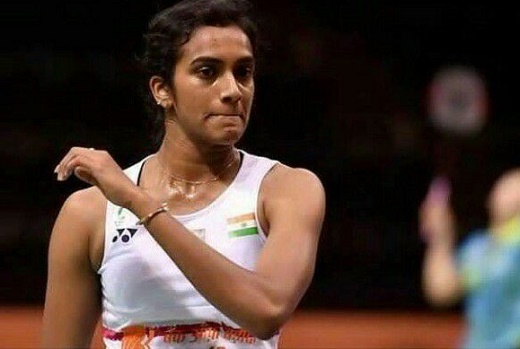 Glasgow: In what was the second longest women's final in World Badminton Championships history, Indian ace PV Sindhu went down fighting to Japan's Nozomi Okuhara 21-19 20-22 22-20 in a battle that lasted for 110 minutes, here on Sunday.
For much of the opening game, it was Okuhara who set the tempo. Seven straight points helped her take the game 21-19. In the second game, Sindhu saved three game points to level at 20 before she won the game after a 73-shot rally.
With the sore level at 1-1, the third set was exhilarating, with both the players challenging the limits of the other's physical and mental endurance. They fought hard for every point and at 19-17, Sindhu had a ray of hope. However, Okuhara refused to give up and won the set and the title.
"When I saw the time, it was over an hour, and I thought 'Oh my god, where is it going?' I was in a different world. I told myself to enjoy the moment. I saw she was tired too, so I believed I had the advantage," Okuhara said after the win, adding, "When I look back at the Olympics, I regret that I didn't use the forecourt well enough against Sindhu. Today I was alert for her forecourt shots, and I was covering the front and back quite well… I'm happy that this result sends a good message for Japanese sport."
Meanwhile, Denmark's Viktor Axelsen defeated five-time champion Lin Dan (China) 22-20 21-16, to become the first European since countryman Peter Rasmussen 20 years ago to become Men's Singles champion.
Meanwhile, Sindhu said, "It was anybody's game. It's upsetting to lose, but you can't say anything at the end of such a match. It was never over from both sides. The third game went to 20-all. Every point was tough and we were both not getting go."
Courtesy: http://bwfworldchampionships.com/